San Lorenzo Yachts manufacture a large range and variety of motor yachts, spanning into super yachts. They are constructed in Viareggio, Italy, a Mecca for yacht building. Cantieri Navale San Lorenzo has built a reputation among top Italian yacht builders for excellent craftsmanship. Currently, San Lorenzo yachts are constructed of fiberglass, with most of their offerings being semi-displacement hulls. San Lorenzo yachts are semi-custom with a variety of options available. In 2004, Massimo Perotti, previously with Benetti/Azimut, took over the San Lorenzo brand, together with Roberto Zambrini, another top level executive in the yachting industry. They bought San Lorenzo from Giovanni Lannetti, the man responsible for its history. In 2005, Marco Viti joined San Lorenzo, who had previously been with Uniesse and Baglietto. Under the guidance of these men, highly experienced in yacht building and branding, they intend to take San Lorenzo to a higher level. San Lorenzo will be expanding its current operation in Ameglia, and will be returning after 40 years to build boats in the heart of the Italian yachting center: Viareggio. This will mean significant growth in the yard's production potential and increase their capabilities to build large semi-displacement yachts in composite, as well as aluminum and steel. Construction is planned for planing and semi-displacement hulls up to 50 meters. The new motoryachts from San Lorenzo will include the current models ranging from 82' to 108', as well as the restyling of the 88'. The debut of a completely 62' yacht, a brand building boat, as well as a newly restyled 72' are in San Lorenzo's plans.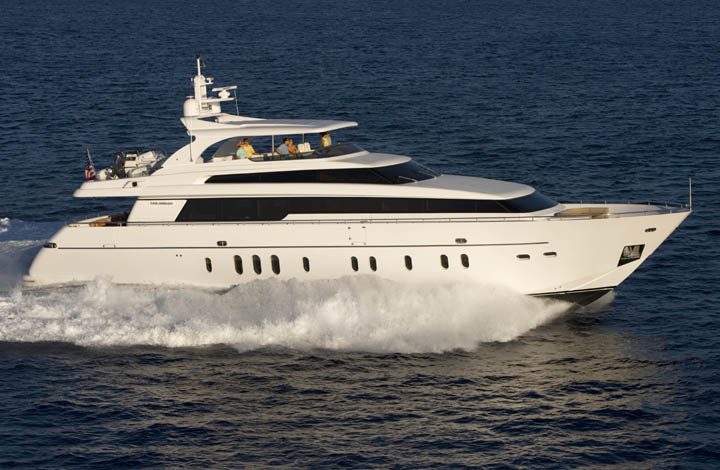 Viking has long been revered among the world's premium sportfish builders. Its burgeoning custom yacht arm, SanLorenzo, based in Italy, has remained in relative obscurity in the U.S. market. Yet today, more yachtsmen are beginning to notice that Viking also represents luxury motor yachts, bearing the name SanLorenzo. Its new 88' is bound to open a number of eyes to the Viking Motoryacht introduction, as it did during the recent January Viking Exposition. As a preview to the Miami International Boat Show, a bevy of veteran and brand new Vikings were exhibited at its secondary headquarters in Riviera Beach, Florida, which attracted hundreds of viewers. Berthed at a most pretentious viewpoint – Dock #1 – the classic style of its SanLorenzo 88 also captured the attention of yachtsmen and women who might normally expect a Viking show focused exclusively on sportfishing.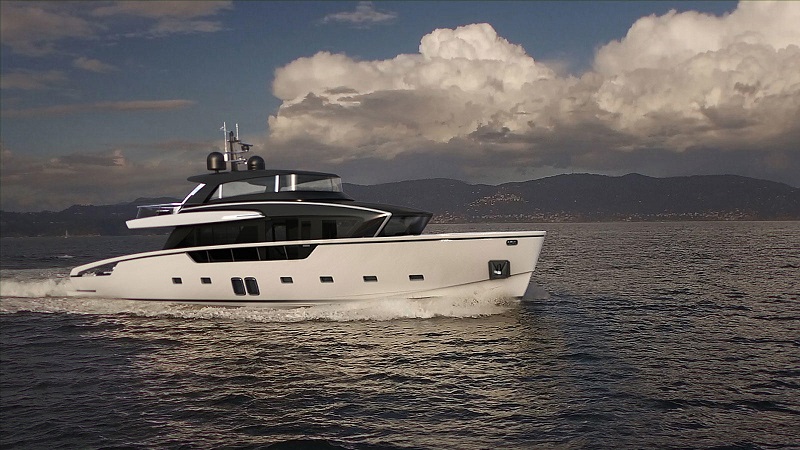 Italian builder SanLorenzo recently detailed information relating to their new SX88 Crossover yacht. The yacht is described as a Crossover vessel because it tries to blend the best of a compact explorer design with that of a flybridge model which essentially is a hybrid of the two. There will be an SX range but it is starting with the SX88. Eventually, an SX72 is anticipated in 2018 while a larger SX104 in 2019. Construction will be in GRP materials for the hull and specialist Carbon Fiber for the superstructure.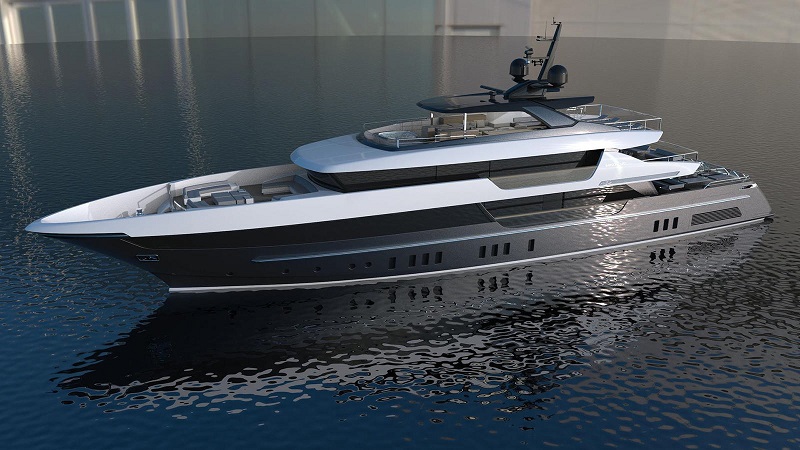 A mere four months after the first SanLorenzo 52 Steel (christened "Seven Sins") was launched by Italian builder SanLorenzo, the second unit in the line rolled out of the main construction shed. Work is moving apace on the vessel to have her ready for launch status perhaps by the end of the year. The design externally and internally is by Officina Italiana Design and carries on design elements that were popular in the 46 Steel model while carrying forward new features and stylistic cues.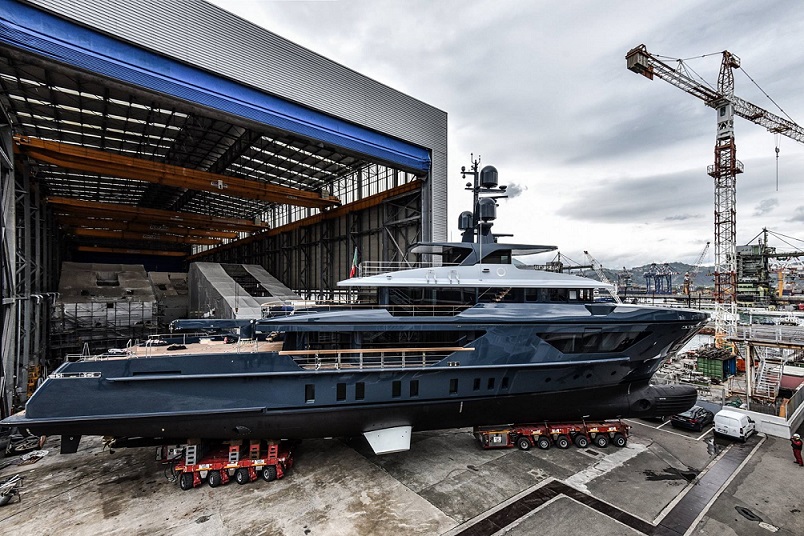 The latest SanLorenzo yacht from this Italian yacht builder has emerged from the build shed. It is a member of the 460EXP series and now the third unit to date. The latest 460EXP is called "Ocean's Four" and bears a pristine dark blue hull colour differentiating her clearly from "X" and "Moka". SanLorenzo shared the below photo of the launch on their social media pages and said they were preparing to launch her yesterday.