Royal Huisman's innovative engineering team has resulted in the world's top designers and their clients fully trusting the saying: "If you can dream it, we can build it". When the family started building wooden work boats in Vollenhove, Holland, in 1884, the prime requirements were strength and seaworthiness to cope with the uncompromising conditions of northern Europe. That tradition has not been forgotten... however the building materials used today are very different. The Royal Huisman Shipyard have brought lightweight components such as interiors made from foam cored structures to an art form. Large yachts are complex. The highest levels of quality, craftsmanship and construction are meaningless if the operational systems do not match up. This is where Royal Huisman's fully integrated approach and in house disciplines strengthen the yard's reputation as one of the world's foremost yacht builders. The yard builds custom sailing and motor yachts with a length of 20-90 meters, as well as repair and refit work. Working with major suppliers and subcontractors, the yachts are built by a dedicated and well-trained permanent work force of over 330 employees. To maintain a competitive edge, modern construction facilities are constantly being updated. The shipyard's essential components are set in an ideal pattern: the offices and computer-aided design rooms, the main metalworking hall, the woodworking, machine and plasma shops, the assembly and staging areas and the 142,000 cubic meter paint hall, all center on the computer managed stock room for proper flow of work, materials and ideas. The new millennium has ushered in the completion of Royal Huisman's most ambitious expansion program that has seen a capital injection of some 10 million Euros. Founded in 1884 and bestowed the Royal title in 1984, the shipyards 7500 square meter expansion has provided a state of the art furniture factory and 80m long construction hall. Equipping the personnel with new machinery and work facilities had always been the long term personnel goal of Wolter Huisman.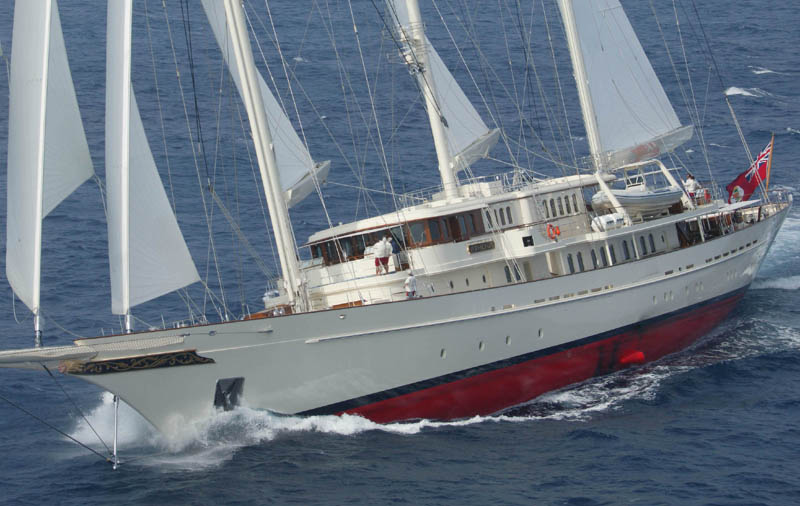 She stands tall and proud; a testament to today's technology and yesterday's splendor. She's Athena; goddess of the sea… and the most significant splash since the Gemini orbiter fell to earth. She's not only the world's largest privately owned sailing yacht, but she has single handedly resurrected the golden age of sail, while capturing the imagination of mariners worldwide. The brainchild of software developer Jim Clark, who previously commissioned another yacht that stood mast and shoulders above the rest… the 47-meter "Hyperion", Athena has struck a remarkable balance of hi-tech materials and old-world craftsmanship with a 3-masted schooner of mythical proportions.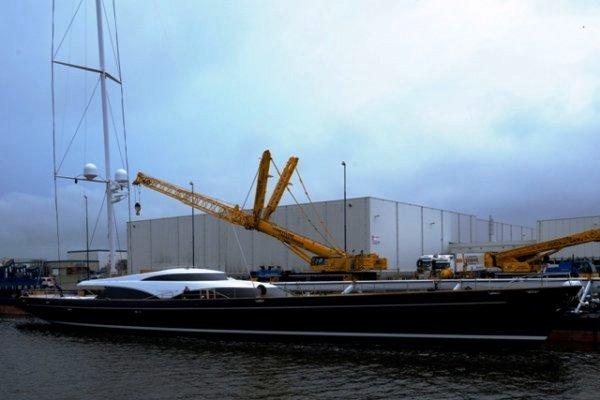 Dutch yacht builder Royal Huisman launched the widely anticipated 57.50-meter long flybridge ketch called "Twizzle" back in July. Since then she has been completed and formally delivered to her owner(s). She has been built with Naval Architecture by Dubois Naval Architects with exterior styling interior by UK firm Redman Whiteley Dixon and interior styling and decoration by Tod Hunter Earle Associates.