Rossi shipyard was founded in the 1970's originally as a company dedicated to metal work. Later, that passion for specialized metalwork took the company's production on path towards yacht building. Today, Rossinavi is a leading yacht builder with a high level of knowledge, resources and infrastructures to take on the most technically challenging projects. Rossie Navi is particularly advanced in custom yacht building with each motor yacht designed and produced based on the individual client's needs, resulting in the creation of veritable works of art of the sea. Rossi Navi is continuously committed to strengthening and positioning the Rossinavi name in the market in order to expand the brand without losing sight of their roots in the past. In 2007 the shipyard completely restyled its group effort with the acquisition of the new "Rossinavi" brand.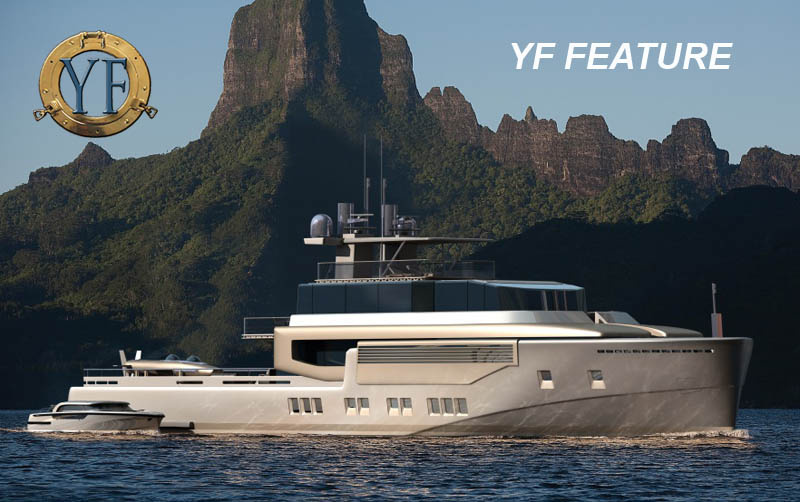 ARGO has been designed as a proper exploration and support yacht, with purposeful styling targeted at functionality and operational considerations. With a custom designed crane capable of launching and recovering up to four 12m tenders and/or submarines or amphibious vehicles from two decks, it is an ideal shadow yacht or standalone expedition yacht. Unique at this size, ARGO offers a private elevated owner's deck, including a full beam cabin, a private terrace, a study and a further family or nanny cabin, VIP stateroom or indeed captain cabin.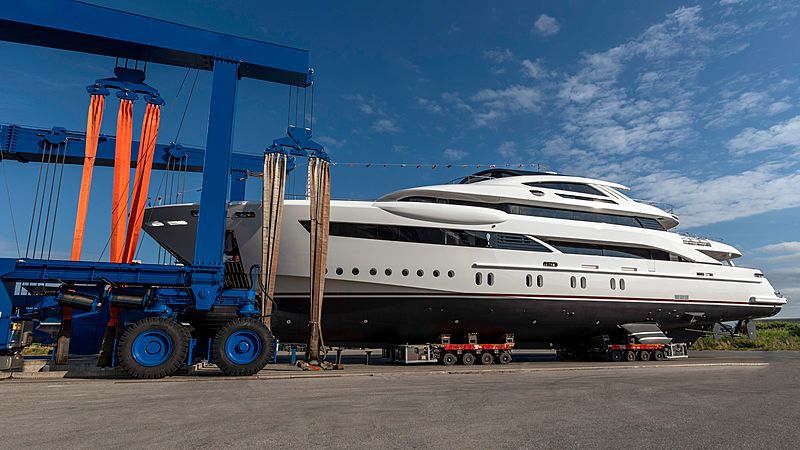 Another yacht has been launched in Italian waters. This time the build features a design by Vafiadis Design on the exterior and A++ Design on the interior. Rossi Navi started build in late 2017 after contract signing. The 4-deck superyacht was constructed with a steel hull and an aluminum superstructure. With an 800GT interior volume, "Florentia" is a spacious 52-meter yacht. Up to twelve guests and eleven crew members can be slept onboard. The master suite is full beam as expected and located on the forward end of the main deck dominated by ample side windows.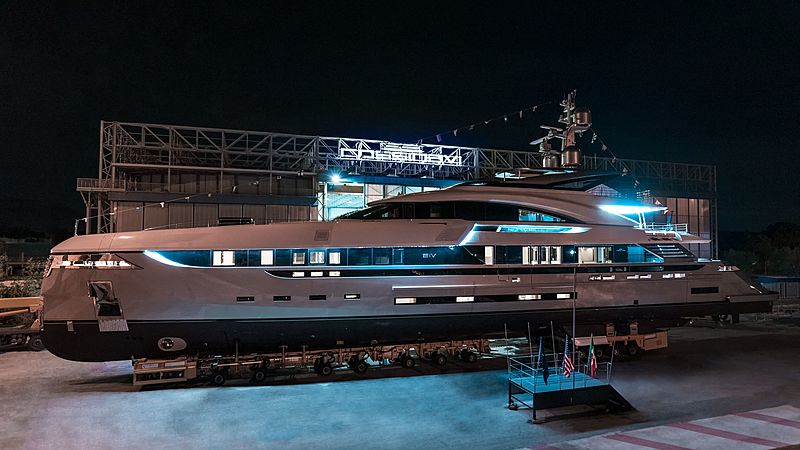 "EIV" is the latest superyacht to be launched in Italy. The yacht was under construction as Project Vector 50 and she is essentially the second hull in the Vector series after the 63-meter launched back in 2018. The design is by Team 4 Design both on the exterior and interior. On the exterior you will see many hints as the yacht was built for an American client who will be using the vessel in shallow South Florida waters as well as in the Bahamas which resulted in a draft of 2.29-meters.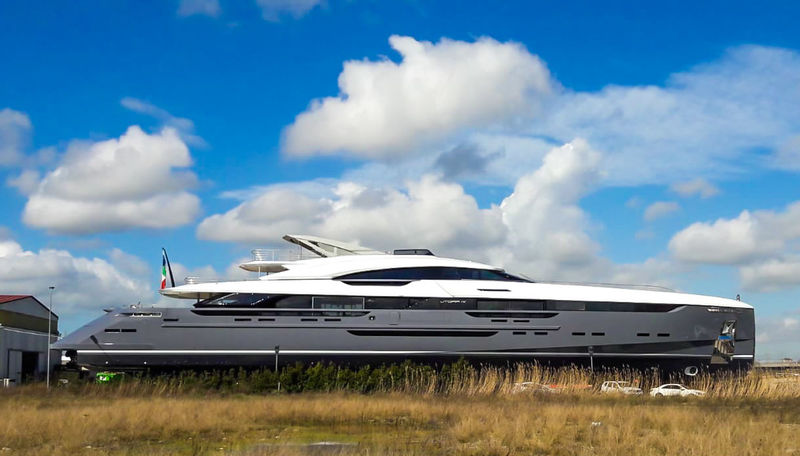 The world is now in a state of perfect nature and ideal in situation for Italian builder Rossi Navi with the impending launch of their 63-meter superyacht "Utopia IV". This yacht was under construction as Project 'Vector' and being finished for an American customer. The design of this sleek fast-displacement vessel is by Team4Design headed by Enrico Gobbi. The interior is also fashioned by Team4Design while the Naval Architecture is by Arrabito Naval Architects. Below is a photo of the yacht during roll out by Michele Chiroli.