Rossi shipyard was founded in the 1970's originally as a company dedicated to metal work. Later, that passion for specialized metalwork took the company's production on path towards yacht building. Today, Rossinavi is a leading yacht builder with a high level of knowledge, resources and infrastructures to take on the most technically challenging projects. Rossie Navi is particularly advanced in custom yacht building with each motor yacht designed and produced based on the individual client's needs, resulting in the creation of veritable works of art of the sea. Rossi Navi is continuously committed to strengthening and positioning the Rossinavi name in the market in order to expand the brand without losing sight of their roots in the past. In 2007 the shipyard completely restyled its group effort with the acquisition of the new "Rossinavi" brand.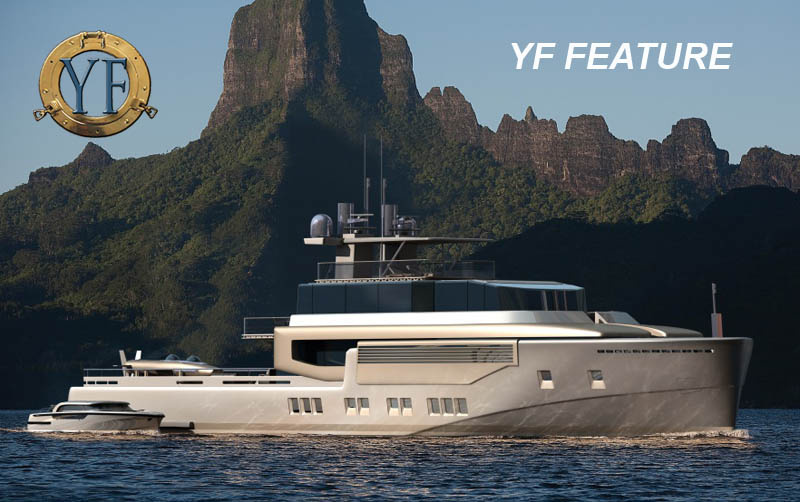 ARGO has been designed as a proper exploration and support yacht, with purposeful styling targeted at functionality and operational considerations. With a custom designed crane capable of launching and recovering up to four 12m tenders and/or submarines or amphibious vehicles from two decks, it is an ideal shadow yacht or standalone expedition yacht. Unique at this size, ARGO offers a private elevated owner's deck, including a full beam cabin, a private terrace, a study and a further family or nanny cabin, VIP stateroom or indeed captain cabin.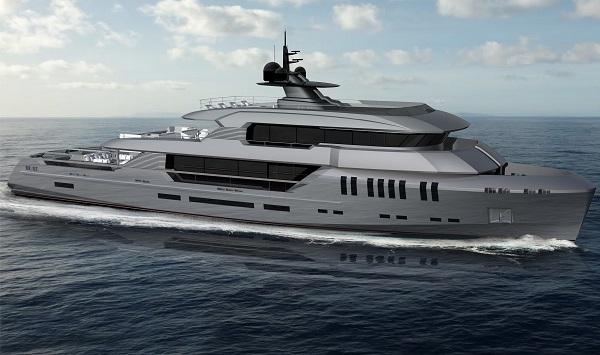 Rossi Navi unveils 44-meter Explorer Design by Team 4 Design Team For Design headed by Enrico Gobbi penned the lines for this modern and appealing 44-meter Explorer-styled megayacht. She is being called Poseidon and isn't simply an explorer because she can sail greater distances relatively economically she is envisioned to have an Ice-strengthened hull to allow her to explore areas where most yachts will dare not travel. She would be classed Ice Class 1B permitting her to sail in areas that possibly may have floating ice. The reinforcement is anticipated to take impact loads -relative to ice- of 55-tonnes per square meter.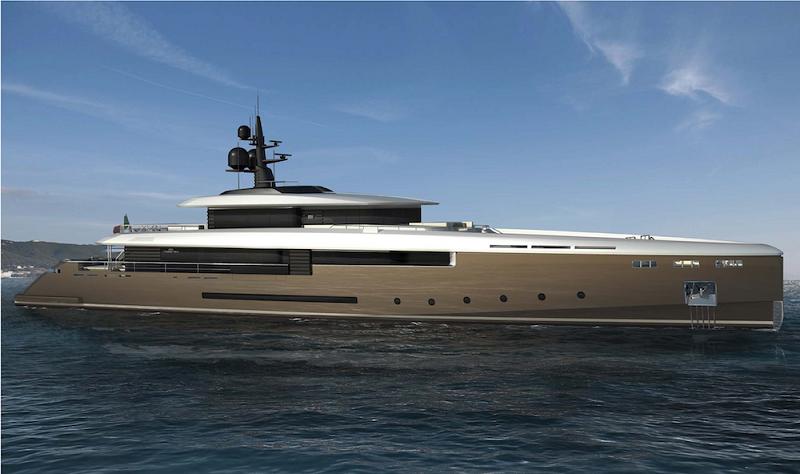 Italian builder Rossi Navi recently got an order for a 50-meter knife-bow superyacht they are calling 'Endurance'. This will be built under hull ID FR032 as expected since the last one, a transatlantic high speed yacht, was FR031. The design for this all-aluminum yacht is by Team 4 Design and is on a three deck basis. It is expected this this new yacht will be completed in 2017. As to the name chosen for the project, Endurance... there is a reason for it. The yacht is designed for long-range cruising and therefore endurance. She will be powered by twin diesel-electric engines designed to sip on fuel to extend her range. The interior is expected to be contemporary with minimalist detailing and a linear layout. The generous full-beam owner's suite forward to the weather deck enjoys plenty of light and a wonderful panorama thanks to the long windows along the two main sides and an unusual private balcony. The exterior decks, particularly aft feature large sunpads and a custom panorama pool. Look out for this yacht to be finished in 2017 by Rossi Navi.