Fabio Perini, a superyacht builder from Italy based in Viareggio, has specialized in building ultra large sailing yachts. Design, style, and integration are the hallmarks of Perini Navi's creations. Since Perini's inception, they have introduced several elements to yacht building, including sail automation and swinging keel for better stability. Perini Navi has it's headquarters in Viareggio, but they also have building facilities in Tuzla, Turkey, Rhode Island, The USA, and La Spezia. From the early 1980s the company has built 22 yachts, many of which are available for charter. Some of their most notable builds include "Marisa", "Principessa Vai Via", "Aurora", "Independence", and "Squall"- his first custom sailboat. Soon, Perini Navi will finish the world's largest sailboat – the 290' "Maltese Falcon". Most of Perini Navi sailboats range from 80 to 210 feet in length and are characterized by acute weight-control mechanisms to enhance speed. Masts for these yachts are built in-house. As the sails are subjected to high stresses of automatic hoisting and lowering, they are rigidly tested before being accepted. Another important criterion for the sails is that they should retain, as much as possible, their original shape, and not deform despite the magnitude of stresses. This is to ensure near maximum power and hence efficiency. All these make choosing a suitable material for the sails a cumbersome process. There have also been cases where the sails have been coated with special material to block UV material to enhance the life of the sails. The longevity of his vessels has almost been standardized as "heavy usage for four years" or 25000 miles at sea. The company's constant search of perfection has led to major innovations in the industry like the invention of new material for sails and various weight reduction techniques. In 1983, Felicita" pioneered the idea that a big sail boat could be sailed alone. Since then the co ordination between the flybridge and the sail control became an indispensable part in operational safety of large sailboats. Advanced technology like computer simulation of sail loads and further optimization are a requisite to fashion these high performance clippers.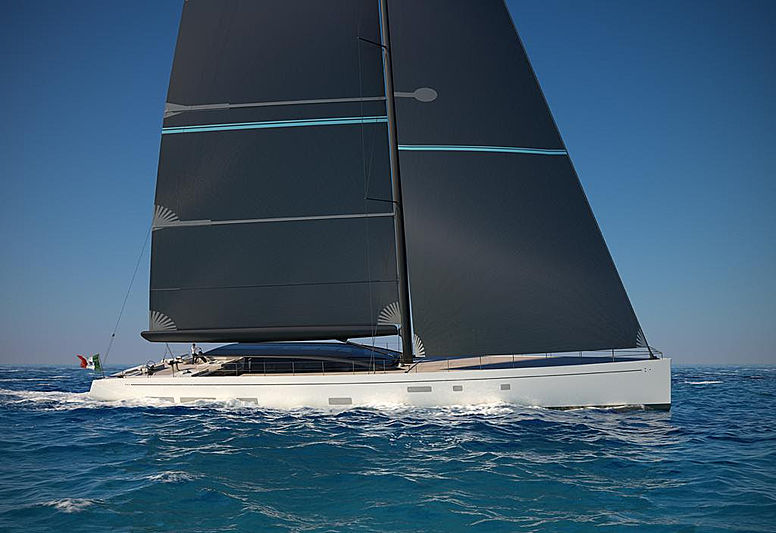 Perini Navi can feel good about the introduction of the new E-Volution sailing yacht model as they have started off decently. With the first under construction, sold to an Italian customer, news is that a second unit has been sold in this 42-meter 'E-Volution' model. This new sale comes approximately four months after the announcement of the the sale of the first unit in July.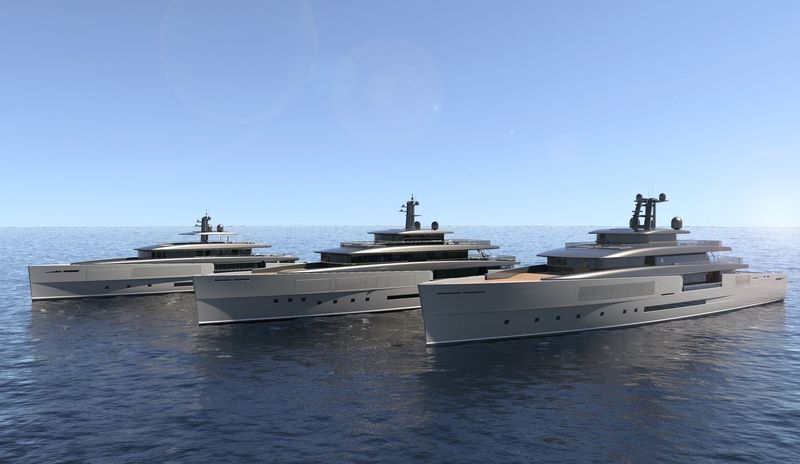 Italian builder Perini Navi has been known for a long time to be a manufacturer of blue-water sailing yachts. In recent years the yard started to 'experiment' in motoryacht construction via it's then brand Picchiotti Yachts with vessels such as the 50-meter "Exuma" and others. It was then decided that after a few motoryacht builds they would drop the Picchiotti brand and brand the motoryachts under Perini Navi. Fast forward to this year's Monaco Yacht Show (MYS) and we have this announcement of more motoryachts from this yard. The Italian yard is introducing the Heritage line which consists of vessels in three size segments, 55-meter, 65-meter and 75-meter.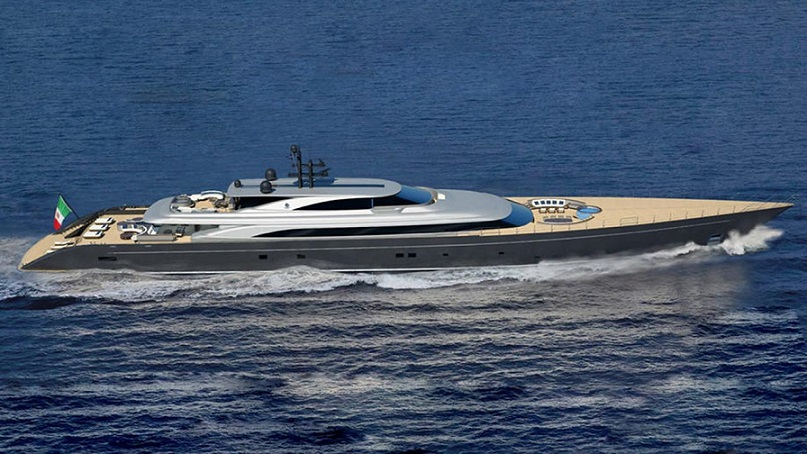 Italian sailboat builder Perini Navi recently unveiled a concept for a 92-meter motoryacht. It is called the 'Argonaut' and it will look familiar because it is essentially an enlarged platform of their sailboat hulls minus sailing appendages and characteristics leading to a different underwater hull suited for motoryacht sailing. It is penned to be a 20-knot boat and fast cruise at a comfortable 14-knots all possible using a pair of 3600Kw diesel engines.