Outer Reef yachts was founded by Jeff Druek, a custom home builder in the Hamptons, who jump started a career in yacht building by first having his own yachts built, with the last of three personal yachts being a 77' custom pilothouse motoryacht. His attention to detail in custom home building has been parlayed into a passion for detail in yacht building. Having worked for another well-known brand of pilothouse yachts, Druek believed with the right yard and his diligent pursuit of perfection... he could build a better yacht with Outer Reef. Outer Reef's yachts are built by the Tania Yacht Company, located in Kaohsiung Harbor, Taiwan. Established in 1986, it soon became a major fabrication facility for new fiberglass motor and sailing yachts employing over 60 engineers and craftsmen, with most of them educated in some of the finest universities in Taiwan and the U.S. To date, over 200 yachts have been delivered by the yard with all of it's raised pilothouse yachts being exclusive to Outer Reef. Currently, the yard is producing a 60', 65', 73' and 78' for Outer Reef, with a 105' yacht slated for future production. Tania Yacht's facility is currently undergoing a multi-million dollar expansion and has recently obtained ISO 9001:2000 certificates for power and sail designs. This expansion is an integral part of their business plan with Outer Reef Yachts. This plan is to ensure maximum production capacity, updated construction and fabrication technology, which are the hallmarks of an Outer Reef Yacht.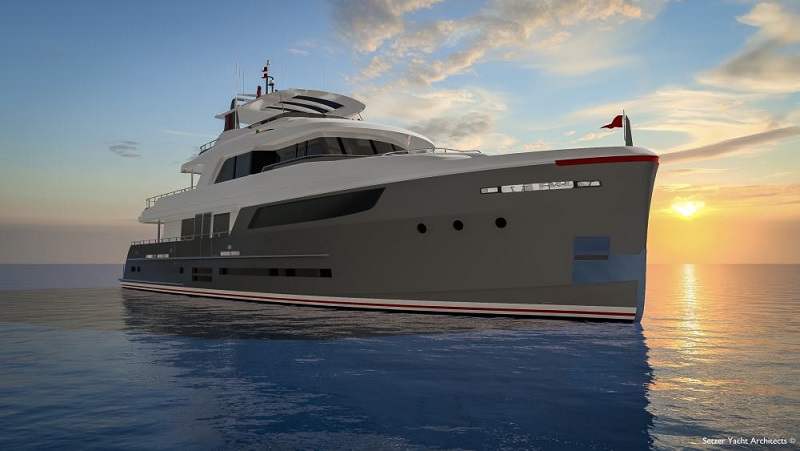 A new series is born at yacht manufacturer Outer Reef Yachts. It is called the Trident 3000 series and consists of a near 30-meter and a 32-meter variant. Both yachts are designed by Setzer Yacht Architects and will be Fast Displacement in nature. The 'big-ship' feel will be coming to Outer Reef with these two new models in the Trident 3000 series. Spacious living and entertainment areas are a common denominator between the two models.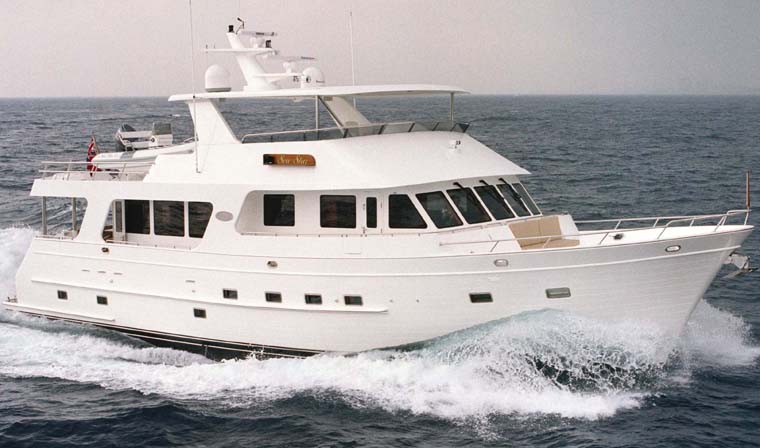 For the fabled mariner who has dreamed of single-handing in luxury to the many storied isles of our vast oceans; or the salty couple who envision their magic carpet as the magnificent yacht which they navigate themselves to exotic ports of call; Outer Reef presents the key to a fabulous future of independence at sea: the Outer Reef - 73' Pilothouse Motoryacht.