Ocean Alexander was began 30 years ago by Alex Chueh, who set out to build the world's finest motor yachts. With a workforce instilled with deep disciplines, he set out to create a new level of artistry. In 1978, Chueh met with famed naval architect Ed Monk Jr., and a long partnership followed, resulting in the yachts that Ocean Alexander builds today. Today, Alex's son John Chueh continues the company's long partnership with Ed Monk. Ocean Alexander produces a range of yachts from 51' to 98' feet, including open flybridge and enclosed flybridge versions. The a new models are built using a proven Ocean Alexander hull from Ed Monk Jr. and his design team of Ed Hagemann (hydrodynamics) and Tim Nolan (structural design). Ocean Alexander utilizes hand-laid fiberglass hulls, select AL600 balsa-cored sides with solid fiberglass bottoms and prop tunnel design for optimum performance. Aluminum structural beams with carbon fiber reinforcements are integrated for rigidity and strength. Ocean Alexander 680 specializes in long range coastal cruisers, capable of serious passage making while still offering all the amenities of an elegant motoryacht.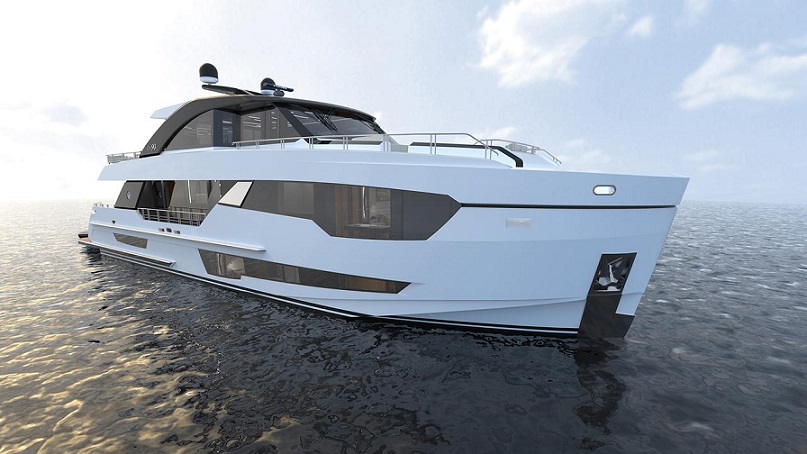 Evan K Marshall has done it again and this time it is working with Ocean Alexander. The new Ocean Alexander OA90 is what all the fuss is about. This new yacht from OA is marking a newer direction for the American yard. The styling is totally different from Marshall with new lines and more glass than you would expect on a boat of this size. It isn't just the amount of glass utilized but also the sculptural nature of the lines enveloping the glass...it screams modern.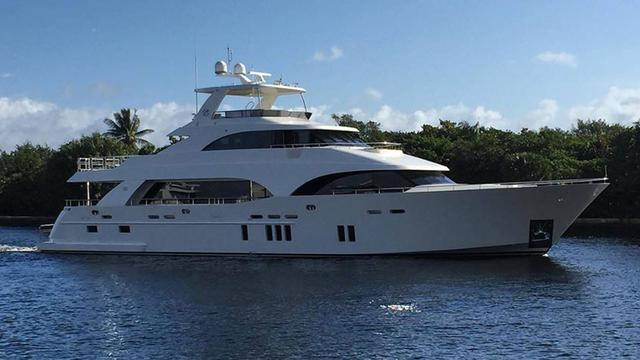 The first hull in the new Ocean Alexander 112 line has been launched prepped and sent packing to make her official debut at the Miami Yacht Show. She is a proper tri-deck luxury motoryacht that has been designed by Evan K. Marshall. The interior is also by Marshall and is customizable to an extent. There are a couple of interior choices in terms of finishes and materials as well as looks offered. They mainly span contemporary, traditional and modern themes and with the layout being customizable too an owner should be fairly happy with choosing the desired effect.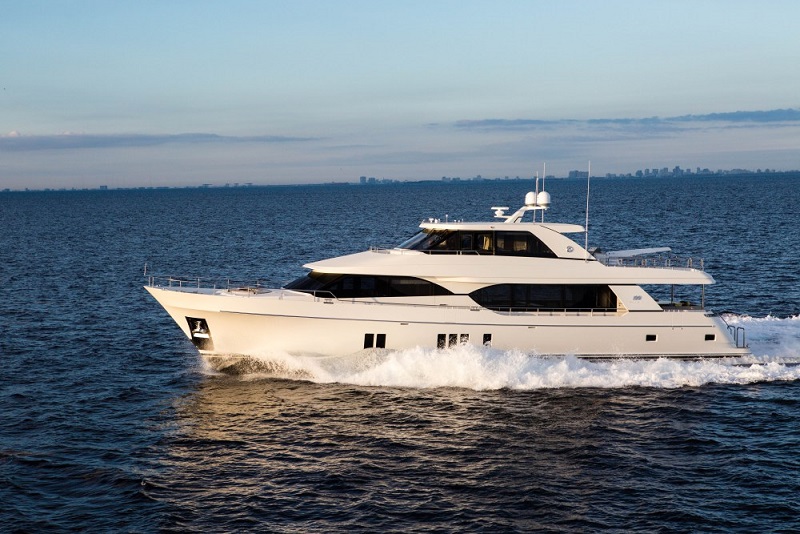 The latest Ocean Alexander 100 was sold recently and copped a new owner in the process. The yacht is designed by Evan K. Marshall and as usual features a stunning interior that is sure to make her new owner very happy. Accommodation onboard is expected to be for eight guests using four cabins all with ensuite facility. Guests can enjoy space on three levels aboard the Ocean Alexander OA100 although they will primarily be on the main or lower decks.