Northern Marine was formed in 1995 by Richard "Bud" LeMieux. He had previously worked for Delta Marine for 21 years, eventually becoming their Production Manager. Recognizing a desire from the yachting community for a trawler style luxury yacht, fashioned after the Northwest Pacific fishing fleets, he knew that this new "Expedition" concept, done correctly in a robust, safe and seaworthy manner, would be successful. After making the decision to build these "go anywhere" yachts, it was decided to ramp up for production in a community where many talented crafts people already resided, in Anacortes, Washington, just 85 miles north of Seattle in the San Juan Islands. This became the home for Northern Marine. The first trawler yacht built by Northern Marine was the 58' SPIRIT OF ZOPILOTE. This model, now grown to a comfortable 63', was the 6400 LRC series. It soon became apparent that there was a market for a larger yacht series, so the 75', 7500 LRC series was developed. Four of these 7500 LRC's were built and delivered and one of them, the STARSHIP, has completed a 3 year, 78,000 mile around the world voyage. The 7500 series has now been expanded to a longer and wider 8000 LRC series that is 79'x21'6". Northern Marine recently introduced a unique 151' tri-deck motor yacht from the design office of Jonathan Q. Barnett in Seattle, Washington. It will be built in composite. The company has expanded each year and now employees more than 250 skilled men and women who's passion is building high quality yachts. Northern Marine is one of a select few premier yacht builders and has quickly developed a niche in building expedition yachts. In addition, they can produce motor yachts various lengths up to 160'. All of their yachts are built with fiberglass, utilizing a vacuum infusion process that is environmentally friendly. Northern Marine continues to develop new, state of the art, motor yachts and continually upgrades and improves all of their yachts while moving forward with future new builds.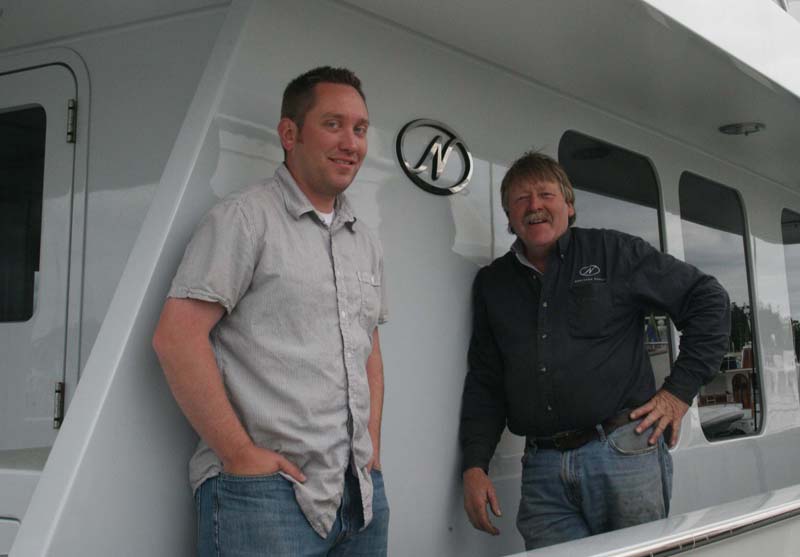 New Generation at Northern MarineNew Owner is Former Employee and Protégé of Founder When Northern Marine's 2007 84-foot expedition yacht 'Spellbound' was awarded the "People's Choice Award" at this year's Trawler Fest, the new owner of Northern Marine was so busy networking, he was barely aware that one of his boats had just taken top honors. That's not surprising. Andy McDonald, the new president and owner of Northern Marine, is not a man to rest on his laurels. When asked what he does for a living, his response is simply that he is a boat-builder. But such a humble reply belies the fact that at 31-years of age, Andy McDonald is perhaps not only the youngest owner of a company building premier expedition style luxury yachts, but rapidly growing into the most knowledgeable.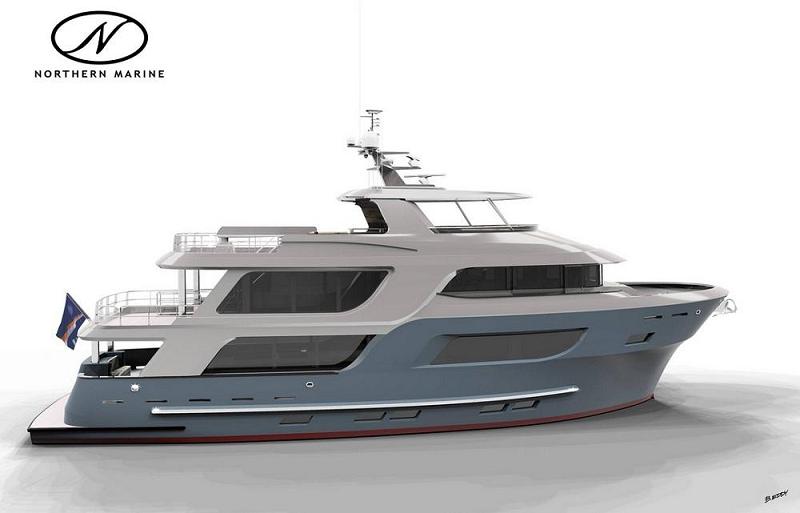 Northern Marine 90-foot expedition "Blood Baron" "Blood Baron" is a 90-foot expedition yacht currently in the final phases of construction at Northern Marine in the U.S. As you will expect she carries the range and fuel efficiency of a long-range cruiser while having the attributes and appointments of a luxury yacht larger than she is. Blood Baron has a voluminous interior for her size and large windows to further enhance the spatial appeal.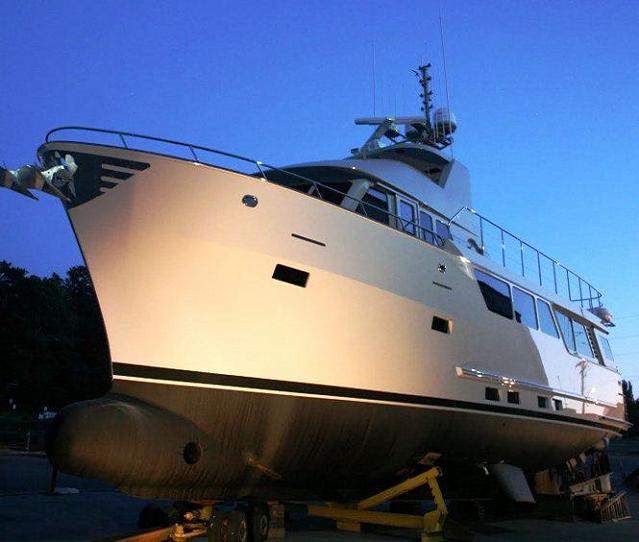 Northern Marine launches 64-foot "Aquila" Expedition The newly launched Expedition yacht from Northern Marine is hull number 6410, indicating that she is the tenth 64-footer in the series. She was christened with a name taken straight out of Greek mythology, "Aquila". No bad or violent weather as the Northern Marine yacht's name suggest but easy and calm sailing is expected with admirable performance. In fact she is said to be the first of these Northern Marine yachts to be built to meet and satisfy T-class sub-chapter of the U.S. Coast Guard. For more information: Northern Marine 310 34th Street Anacortes, WA 98221 www.northernmarine.com ***