Nobiskrug Yachts started operations in 1905, and since that time has delivered more than 700 new ships and numerous converted vessels, making the Rendsburg area a leading center for shipbuilding and yacht repair. Nobiskrug yachts is a company of ThyssenKrupp Marine Systems AG since January 2005. Nobiskrug is a forward-looking company with more than 400 highly skilled employees with expertise in cutting-edge technology and innovation in yacht building, shipbuilding, and ship conversion and repair. Nobiskrug's Land Division features light-metal manufacturing, steel construction and interior finishing services. With a proud tradition of more than 90 years in the shipbuilding business, Nobiskrug is respected by customers around the world. With two building berths, two dry docks (one of which is covered), purpose-equipped workshops, fitting-out quays spanning some 400 meters, and state-of-the-art crane facilities, Nobiskrug is able to build, repair and convert yachts of practically every type. Nobiskrug is logistically well located in Rendsburg, on the Kiel Canal, which is probably the world's most frequented shipping channel, being the indispensable link between the North European and Atlantic approaches to the Baltic Sea. The name "Nobiskrug" is taken from the ancient land register designation for the site on which the shipyard is located. In mythology, "Nobiskrug" means the last stop in this world on the way to the next. Linguists and historians categorize "Nobiskrug" as a name used in northern Germany for taverns, inns and public houses.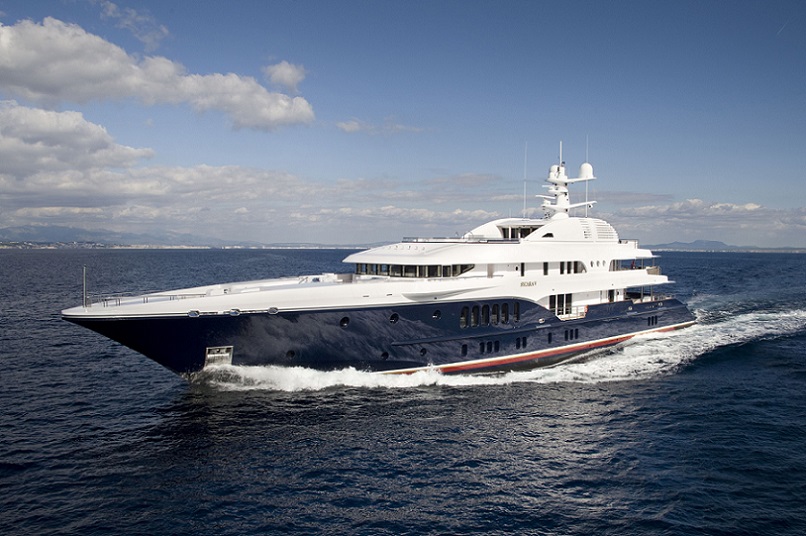 "Sycara V" superyacht was built for an experienced repeat client with interesting taste. The yacht has a design by Nobiskrug and interior by Pure Detail which was done to exacting detail. The 68-meter yacht appears to be a couple meters larger than she really is, but this illusion is thanks to the clever lines Nobiskrug incorporated to keep your eye busy. The steel displacement ocean-crossing superyacht was delivered to her owner in September of 2010 and has been a fixture in marinas around the world ever since. Accommodation onboard is varied but the owner has his area in a non-traditional place.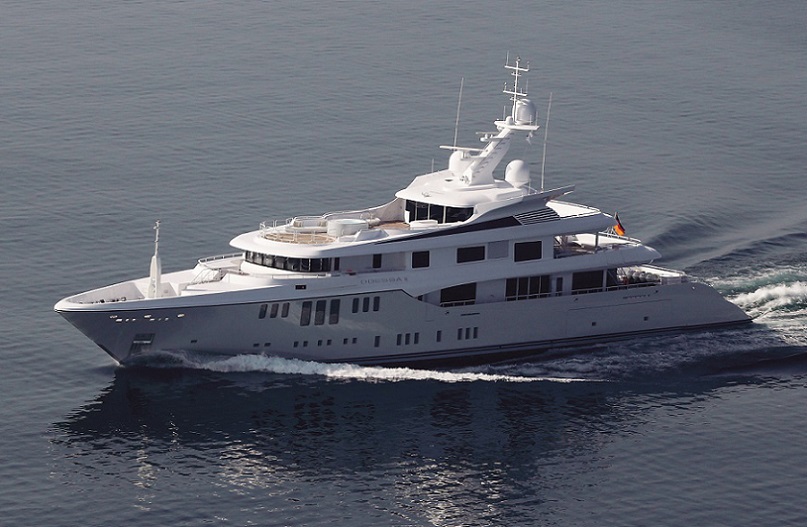 The 73-meter superyacht christened as "Odessa II" started out build life at Abu Dhabi Mar Kiel and then was completed by Nobiskrug for her owner. The design is by Focus Yacht while the quite elegant interior has been formulated by H2 Yacht design. It was fashioned to echo a New Hamptons style that was comfortable for the owner and family to enjoy. Hull 423 as she was known as at the time of construction was built with a steel hull and an aluminium superstructure. The hull was built at HDW –at the time- and represents a familiar hull platform. We have seen a similar hull completed as superyacht "Plan B". Odessa II although at 73-meters offers a quite a bit of room for her owner and guests.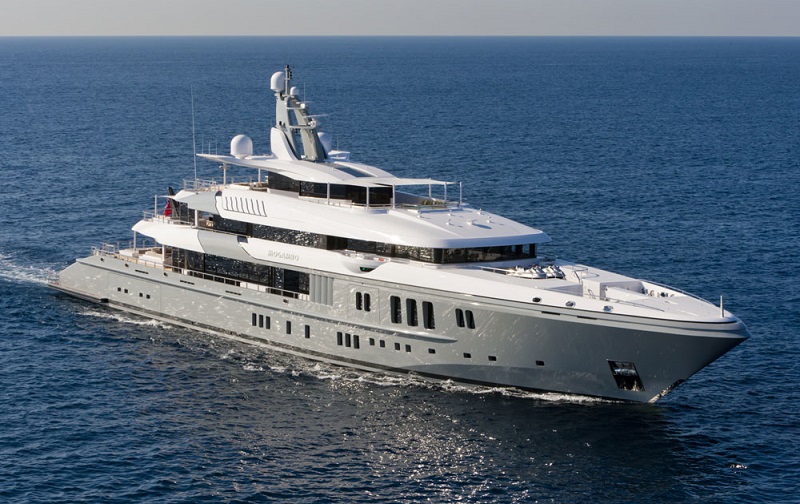 German builder Nobiskrug has built several yachts to-date and one of their builds sails around with the name "Mogambo". This yacht is a slight evolution of the "Triple Seven" platform and just looking at her will confirm this but she has stylistic appeal on her own too. Forget the familiar lines, her grey and white paint work is echoed on many other yachts around the world but she has a distinctive grey splash on her superstructure that no other yacht can claim and this makes her very easy to distinguish in her current state. Built in 2012 by Nobiskrug as hull #782, Mogambo has both interior and exterior design by Reymond Langton Design.