Heesen Yachts is located in Oss, Netherlands. Heesen Shipyards has the distinction of being the first Dutch builder to construct aluminum hulls for yachts. Adding to firsts, a Heesen/Diaship yacht was the first megayacht to surpass 50 knots. Heesen also has the distinction of building the four fastest megayachts. Unique lines, combined with high tech and traditional craftsmanship, characterize the Heesen yacht fleet. From 115 feet to 213 feet in length, Heesen builds displacement, semi-displacement, and performance styled yachts. Heesen was founded in 1978, when Frans Heesen bought the shipyard in Oss, Netherlands. Originally purchased to accommodate his plastics company, he was persuaded to let boat-building operations continue around the shipyard. Soon thereafter, the yard was commissioned to build 4 aluminum yachts, which marked the start of an unprecedented growth period for Heesen. Since then, the yard has produced more than 100 yachts, with many of them being among the most notable yachts afloat, including "Octopussy", which was a break through for Heesen and the yachting community when this megayacht surpassed 50 knots. Built in accordance with the latest nautical thinking, equipped with state-of-the-art control, navigation and communications technology, fitted with powerful, safe engines, and furnished with every conceivable luxury and comfort, each yacht gives new meaning to the concept of 'custom-built'. No two yachts from Heesen Yachts are alike. Each ship is the realization of a private dream. And it is in the realization of those dreams that the shipyard finds its ongoing challenge.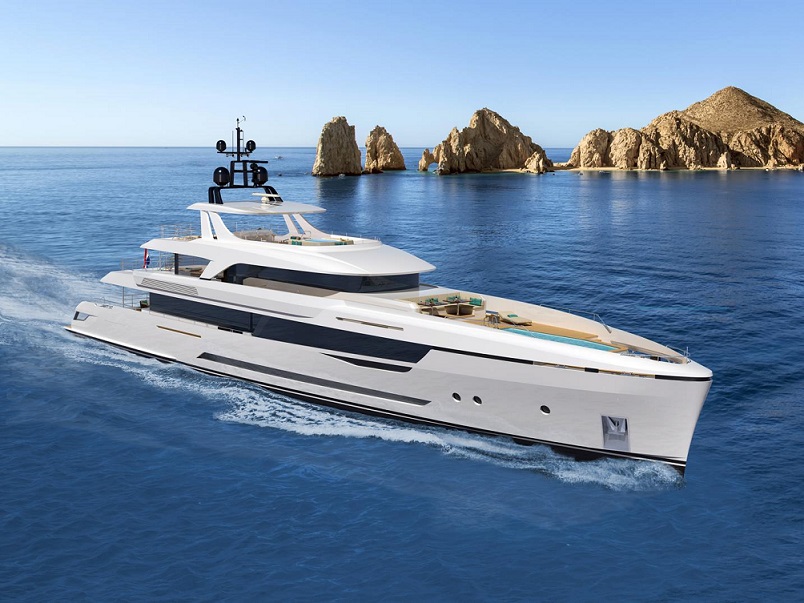 Dutch yacht builder Moonen Yachts has a collection of yachts called the Moonen Caribbean Series and we have seen one of them called "Bijoux" (Matica) built and sailing around already and a Martinique model under construction. The series encompasses yachts from about 30-meters all the way up to 50-meters and the 'Monito' is the largest of them at 49.50-meters LOA.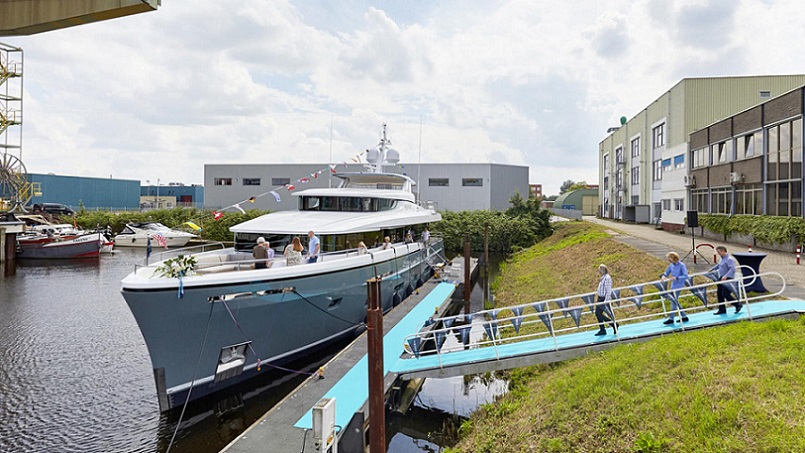 Dutch builder Moonen Yachts handed over the 30-meter "Bijoux" to their owner a couple of days ago. The grey-hulled luxury yacht was built under Moonen's Caribbean series and is the first in that line. Now that she is in the hands of her new owner, they plan to take her to Malta as part of getting acquainted with the yacht. Rene van der Velden has been responsible for the yacht's exterior while the Adam Lay Studio did the interior.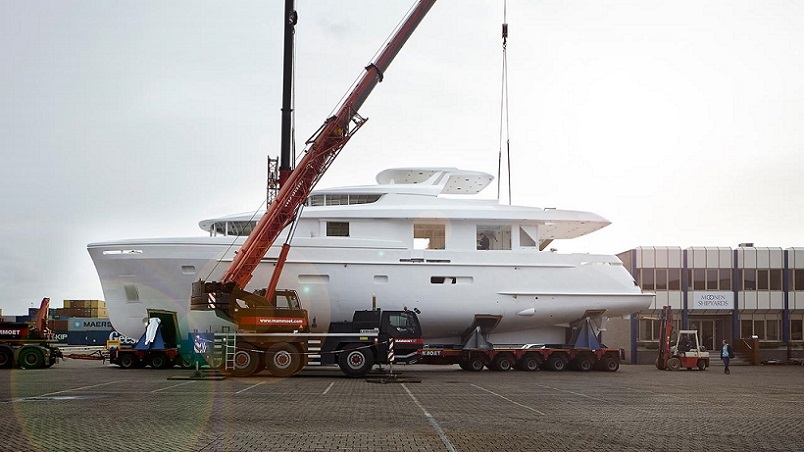 It is well known that financial problems struck the Dutch pocket-yacht builder Moonen causing them to shut-down operations. Great news now fills the air with the formal announcement on November 20th that the yard has resumed work. The Moonen 'Matica' is part of the Moonen Caribbean range of yachts the yard announced nearly 2 years ago. The 'Martinique' hull is also well advanced and is reportedly 90-percent completed and is presently up for sale. Any one can have her and still make interior alterations and have her delivered by the Spring of 2017.