Lazzara Yachts had a long history before the company was branded Lazzara. Vince Lazzara built the first large fiberglass sailing yacht in 1956, which later became Columbia Yachts, a well-known line of fiberglass sailboats. By 1970, he founded another successful company Gulfstar Yachts, building both sailboats and motoryachts. By 1991, his sons Dick and Brad Lazzara formed Lazzara Yacht Corporation and the first Lazzara, a 76' motor yacht, rolled off the assembly line in 1993. Within two years, the industries first enclosed flybridge hit market, the 80' Lazzara Skylounge. Today, Lazzara's yachts range from 68 feet to 105 feet, with flybridge and enclosed bridge models, featuring Italian-like styles and craftsmanship, but with auto-industry production line efficiency. Since then, Lazzara Yachts has won a number of top awards, including the MTU "Zero Defect" award in 1994 to the more recent 2000 Showboats International award for semi-custom yachts and the International Superyacht Design award for best power in the 23-32m range. The American Society of Interior Designers has recognized Lazzara yachts repeatedly. Years of preparation, designing and redesigning of both the yacht and the factory was needed to produce Lazzara's yachts. The engineering concepts and assembly techniques, many holding Lazzara patents, allow for state-of-the-art construction under the strictest quality control. Lazzara's design and construction philosophy is embodied in the "Horizontal Integration" system of yacht building. Adopted from the auto industry, this quasi-production line operation takes fully completed components, built to Lazzara's exacting standards, and integrates them methodically on a precise timetable to create the finished product. Located in Tampa, Florida, Lazzara employs nearly 300 dedicated craftsmen in modern facility that accommodates building, refit and repair, with an industry-leading after sale support program.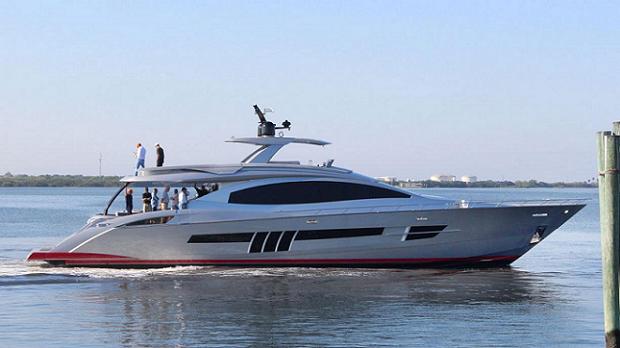 Lazzara launch latest LSX92 motor yacht American yacht manufacturer Lazzara launched their latest LSX92 model recently and she is currently being run through initial sea trials. This unit will probably be one of the last from this series to be launched because the LSX95 is due to replace the LSX92 very soon when it launches this Summer.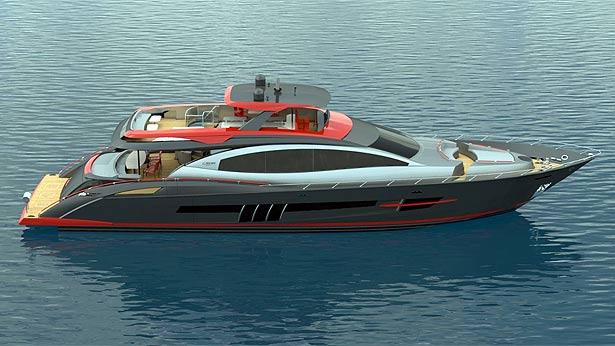 The first Lazzara LSX95 has been sold to a client who is no stranger to owning Lazzara yachts. In fact this will be his third yacht from the American yacht manufacturer and arguably the best of the lot. The recent sale means that the owner will get their hands on the first LSX95 model that is currently under construction and will be delivered in 2013.