Kingship Yachts is the first builder in Asia specializing in steel and aluminum luxury yachts. The Kingship shipyard is located in the center of the Pearl River Delta distract, situated directly across from Zhong Shan Port. The yard is composed with a 60 acres ultra modern facility purpose build shipyard dedicated to constructing up to seven 45m mega yachts. All Kingship yachts are designed by the noted designers and architect, meeting both universal MCA and Lloyd's standards. Kingship is located on the Pearl River Delta, which has one of the largest manufacturing bases in the world. The region has a superb infrastructure and has nurtured many skilled craftsmen making high-class interior fixtures and fittings. The new yard is very accessible - 105 minutes from Hong Kong and Macau.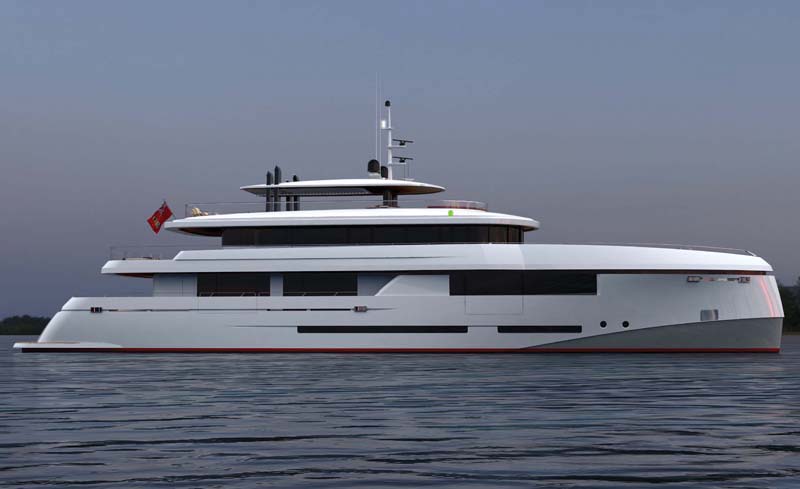 Kingship 144' "Green Voyager"A Concept Whose Time Has Come. Kingship's 144' "Green Voyager" concept is an ambitious undertaking to turn today's ideas into tomorrow's realities. In a press conference held at the 2009 Ft. Lauderdale International Boat Show, Kingship president Roger Liang and crew presented a slide show on how Kingship is moving forward with a unique, low impact motoryacht, capable of global cruising, for the owner who wants to be environmentally conscious without compromising luxury and comfort. This Hybrid yacht-concept uses and stores energy from various sources including a small contribution from solar energy, derived from photo-voltaic cells mounted roof-top. All this is under the control of a sophisticated Power Management System developed by Siemens that sends excess energy to the batteries. When power demand exceeds the kilowattage available from the batteries, the Siemens management system will seamlessly start and bring a genset online, ensuring there is never a case where there is insufficient power available. When power demand decreases at night, the system takes power silently from the batteries as needed.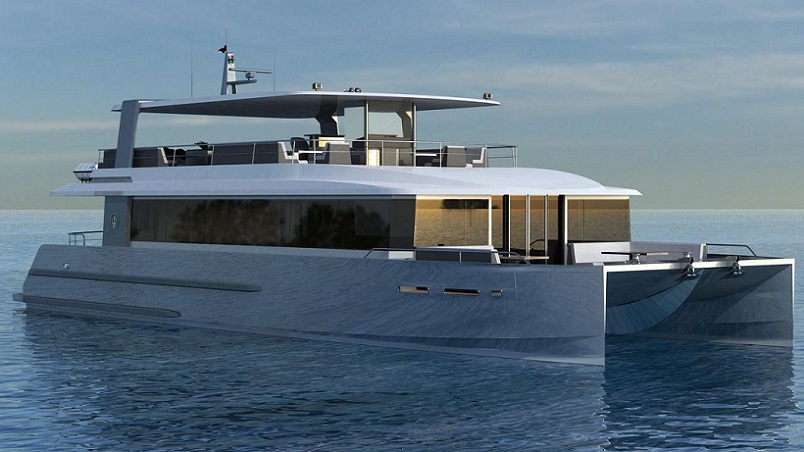 Chinese builder Kingship Yachts is presently working on a Kingcat 80 catamaran yacht for launch in September of this year. The yacht is being built from aluminium and comprises two internal decks. Kingship Yachts is also offering the vessel in full three deck configuration which would essentially enclose the area that is the flybridge on the model seen represented here. An interesting facet to note is that the superstructure is full-beam which is usually not the case but of course this is done to maximize the interior space as much as possible.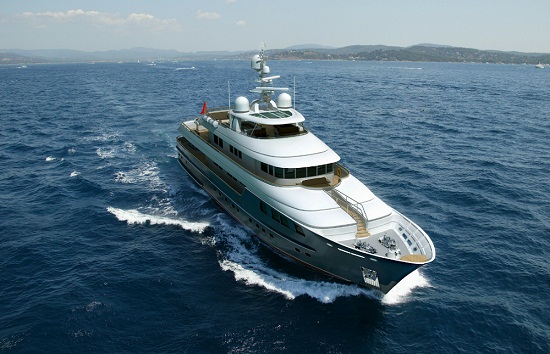 Kingship Marine recently launched the superyacht "Star". The 42-meter Family MY Star lifts her anchor and sets course for Hainan where she will have her public debut at the upcoming Rendez Vouz from April 5th to 8th. The dark blue and off white yacht boost unparalleled long range and comfort features with a Dutch minimalistic white interior.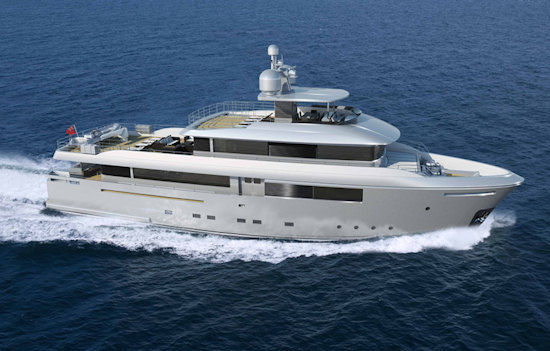 Kingship shipyards based in Hong Kong unveiled a new series of yachts known as the Ocean SUV. The reason why they are known as the Ocean SUV is because the series of yachts independently mirror many of the functional and practical characteristics of an SUV. They are long range expedition styled luxury motor yachts. The three yachts in the series range in size from 90-feet to 148-feet.