Johnson Yachts Co. LTD is one of the few Taiwan shipyards that exclusively build for themselves. A family owned business for over twenty years, they build motor yachts ranging in size from 50'-87' and have had multiple launches worldwide. Johnson Yachts has been quite extensively involved in the creation of the 87' RPH Johnson Motor Yacht. With headquarters in the yachting capital of the world, Fort Lauderdale, Florida, the first 87' Johnson was delivered to the Mediterranean in 2001. As of 2005, they have delivered seven yachts with more on the way. Johnson Yachts Co. LTD is expanding there facilities in Taiwan to meet the demanding requirements of building yachts. Johnson Yachts is starting new builds every three months, but being a semi-custom yacht builder, the yachts are all unique and are built to their clients requirements.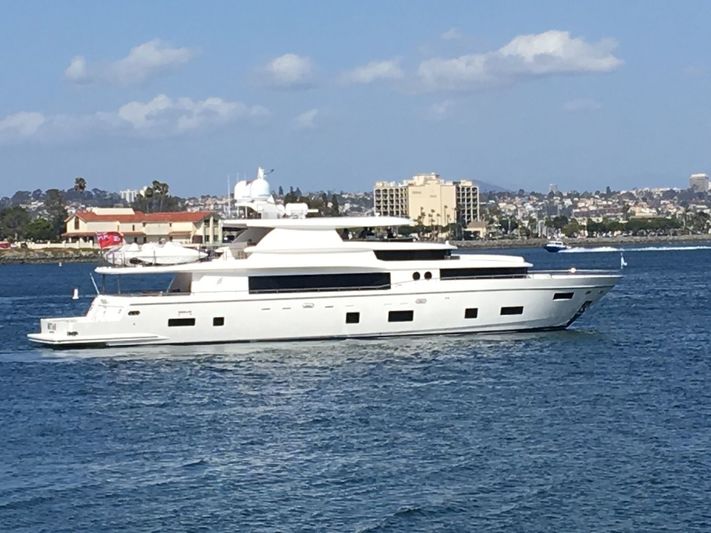 The largest Johnson yacht to date has finally been delivered to her American owner. The Johnson 112 is named "Mitan" and now represents the company's flagship. This yacht started construction on speculation and luckily picked up an owner later in the build process. The design lines you see on the exterior are by Dixon Yacht Design. She was expected to be handed over in late January or early February but it appears she was delivered in mid-April.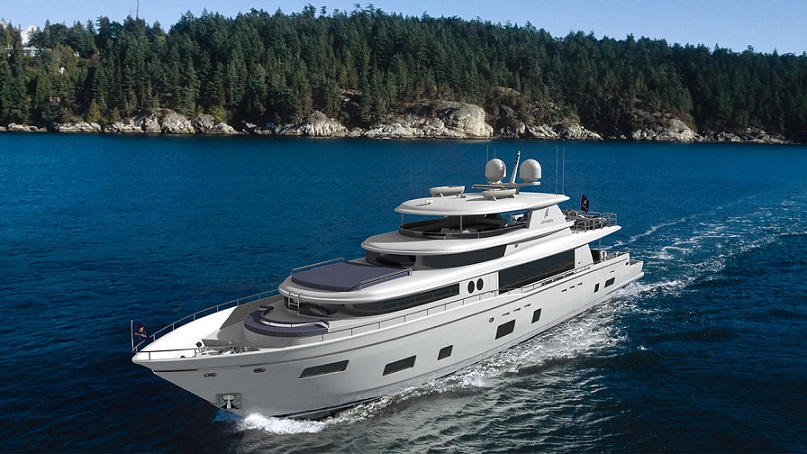 Johnson Yachts recently launched their flagship Johnson 112. The all-GRP made luxury yacht showcases design by Dixon Yacht Design. The 34-meter yacht was launched in Taiwan at the yard's Kaohsiung facility and is expected to be handed over to her owner in early 2018. A top speed of 23-knots should be realized with her pair of CAT 1,925 horse power engines. The speed will be confirmed once sea trials have been completed.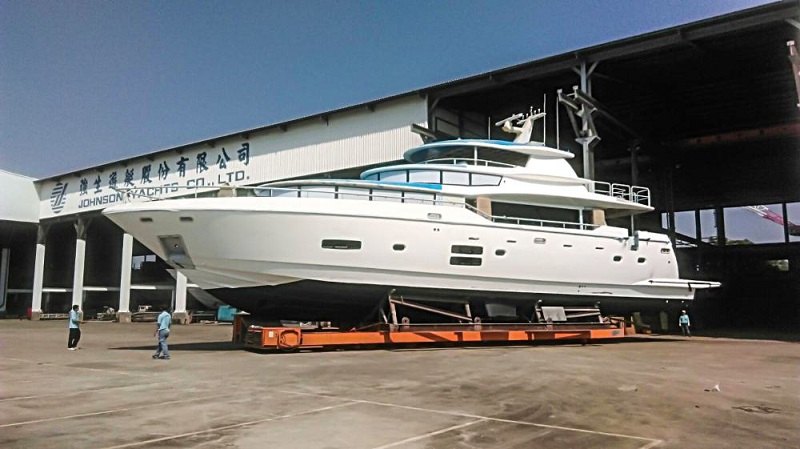 The first hull in the Johnson 93 line has been launched in Taiwan. Look out for this particular hull in the U.S later in the year. That's because it will make its world debut at the 2016 edition of the Fort Lauderdale International Boat Show (FLIBS). There is a unique chance for you to own her because there is no owner in the loop as yet -she was built on spec-.