Codecasa Yachts have been in business since 1825, and was created by Giovanni Battista Codecasa, who built wooden sailing vessels. Continuous updates and improvements through the years resulted in the current group of three Codecasa shipyards in Viareggio, Italy. All three shipyards manufacture both steel and aluminum yachts. Codecasa Ugo and Codecasa Tre build yachts from 98 feet to 295 feet in length, and specialize in luxury motor yachts. Codecasa Due is equipped for repair and refit, and can build yachts up to 115 feet long. Yachts Magazine awarded Codecasa Yachts for "Best Design" in the large motor yacht category for their 164-foot range yachts. The new Viareggio Harbor facility, near the Pisa International airport occupies 7000 sq. meters, of which 6000 are under permanent cover. The Codecasa Due yard covers 6500 sq. meters, of which 3500 are under cover. This yard can handle yachts up to 115 feet in length.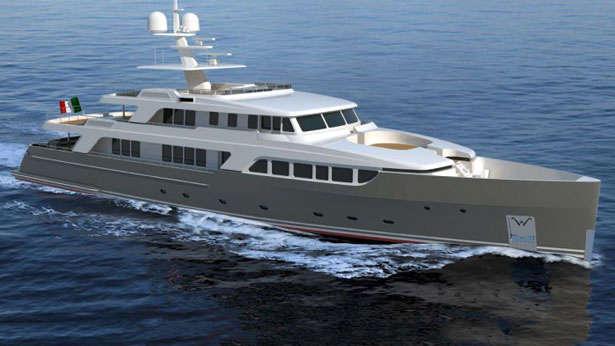 Codecasa 43-meter Vintage series megayacht in build By now we all know of the Codecasa 42-meter Vintage Series of which a couple have been launched and are sailing around. However, there is a 43-meter version under construction at the moment, yes, only a meter longer. The slight addition in length is towards the aft of the yacht and is expected to offer more comfortable working and service areas in the garage around the tender. She is under construction as hull F76 and this Italian yard -Codecasa- gathered feedback and information from owners and industry-specific professionals to develop a completely new layout for hull F76. Codecasa's in-house designers and technical team collaborated with Franco and Anna Maria Della Rolle on the yacht's design and layout. The yacht will have larger windows as well for better views out and more natural light in. On the technical side, the 43-meter hull is going to be run by a pair of 1,650 horse power CAT 3512 C engines. Top speed should be around 16.5-knots and have a range of 4,000 nautical miles at a leisure cruising speed of 11-knots. For more information: CANTIERI NAVALI CODECASA S.P.A. P. I. 01237940463 Piazzale San Benedetto del Tronto 7 55049 Viareggio (LU) Italia Codecasa | SHIPYARDS SINCE 1825 ***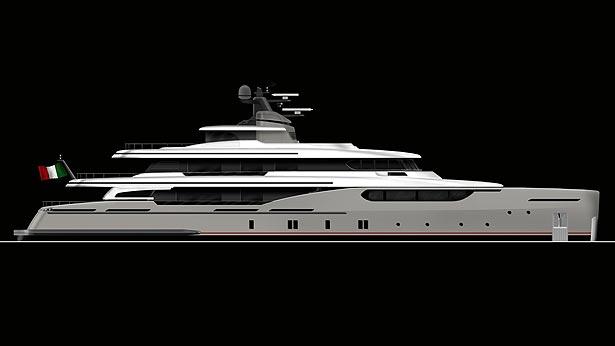 Codecasa unveils new 50-meter superyacht design Itaian yard Codecasa recently unveiled a 'new' 50-meter superyacht design. More modern and 'current', the yacht is essentially based on their 50-meter 'Vintage' line -which is in production-. The updated and modern with more aggressive lines, should appeal to potential clients who are not seeking the vintage look for their yacht. This particular boat hasn't started construction as yet but could easily start when there is interest or a buyer. It is based on hull C121 (50-meter Vintage) which is currently under construction for delivery in 2015. Comparing the two designs there are subtle differences. The modern Codecasa 50-meter variant has larger windows, lower and more notched-out bulwarks to create better views to the exterior of the yacht.