Codecasa Yachts have been in business since 1825, and was created by Giovanni Battista Codecasa, who built wooden sailing vessels. Continuous updates and improvements through the years resulted in the current group of three Codecasa shipyards in Viareggio, Italy. All three shipyards manufacture both steel and aluminum yachts. Codecasa Ugo and Codecasa Tre build yachts from 98 feet to 295 feet in length, and specialize in luxury motor yachts. Codecasa Due is equipped for repair and refit, and can build yachts up to 115 feet long. Yachts Magazine awarded Codecasa Yachts for "Best Design" in the large motor yacht category for their 164-foot range yachts. The new Viareggio Harbor facility, near the Pisa International airport occupies 7000 sq. meters, of which 6000 are under permanent cover. The Codecasa Due yard covers 6500 sq. meters, of which 3500 are under cover. This yard can handle yachts up to 115 feet in length.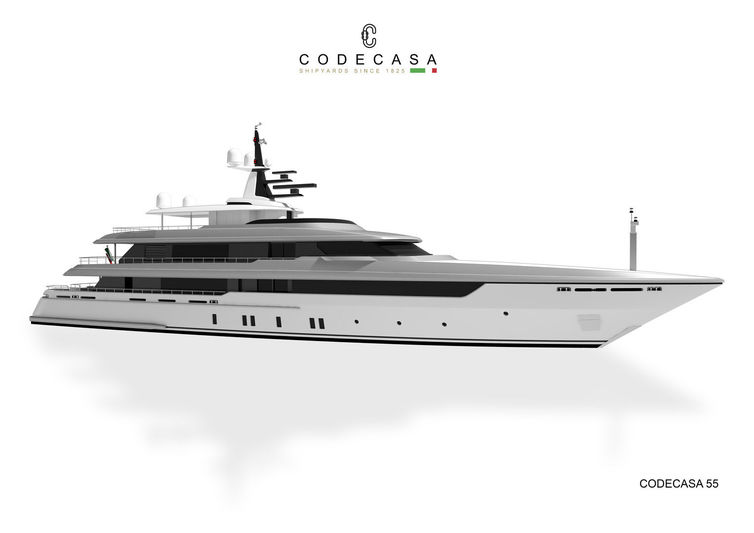 Another build by Italian manufacturer Codecasa is well underway and below we get to glimpse her while she was moved to the outfitting shed in Viareggio for her fit-out phase of build ahead of delivery in 2021. This new vessel is a 55-meter despite the project name being F78. The exterior design of the yacht has been kept in house at Codecasa while the interior is the work of Spadolini in concert with the Codecasa Style Department.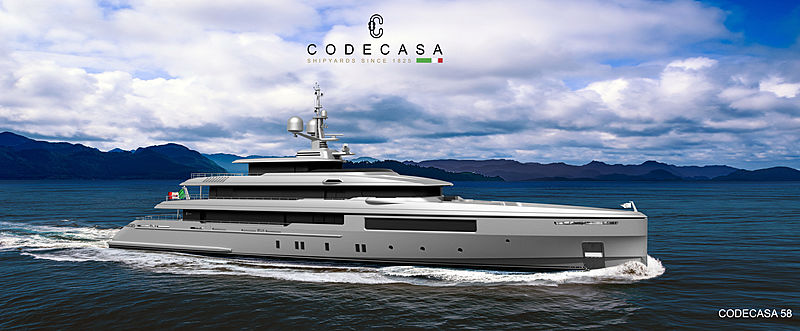 Italian yard Codecasa has more news after the successful launching 55-meter superyacht "Framura". The 58-meter Codecasa number C127 is the next new project from this yard. The yard does not have an owner yet so the Codecasa yard is starting the build on speculation and expected to be completed in 2023. The yacht has an exterior design by Fulvio de Simoni.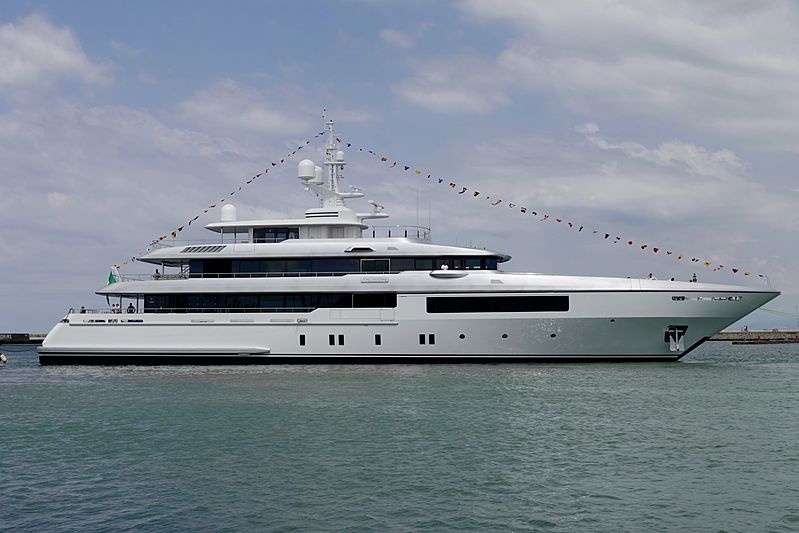 Over the weekend, Italian yacht builder Codecasa launched their latest yacht, a build previously known as C123. The 55-meter superyacht also bears the name "Framura" on her sides which likely means that she is for a repeat client of the yard. There has been a 43-meter yacht with this name built by Codecasa in 2013 as well. If the connection is so, it would represent a healthy step-up for the owner.