CBI is an acronym for Compangnia Bresciana Investimenti, which operates in a variety of areas from industrial to agricultural sectors, through owned and affiliated companies with wide diversifications. CBI Navi specializes in the construction of displacement motor yachts from 24 to 53 meters, build of steel and aluminum. CBI Navi takes advantage of an in-house technical department of skilled engineers and naval architects. Their yacht construction techniques are in compliance with the rules set forth by major yacht building registrars, such as Lloyds, MCA and SOLAS. Yacht designs and plans are put through a series of theoretical studies, carried out by CBI Navi's technical department and progressing to tank testing at the Vienna Model Basin, for verification of hydrodynamic and propulsion requirements. These facilities are used to mathematically calculate turbulence and hull friction in search of optimum efficiency. Among CBI Navi's most notable launches include the motoryachts Commitment, Rachelle, Nirvana, Sophie Blue, Wolf Two, Novela, Virgen Del Mar and Bendycta.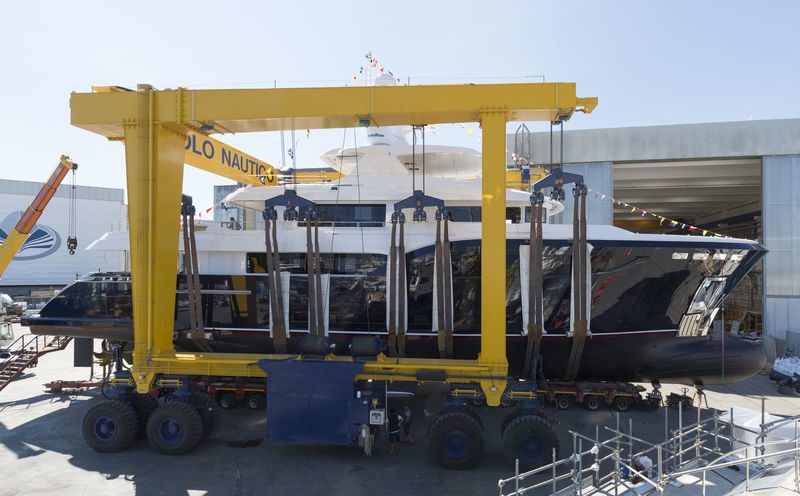 "Stella di Mare" is the name of the 39.6-meter explorer yacht that recently launched at CBI Navi. This yacht is a custom build that started life at another Italian yard -MondoMarine- but when that yard ran into problems, the owner moved the build elsewhere to have it completed. This project started build in 2015 but never was finished and was moved from MondoMarine in the third quarter of last year (2017).

The launching of the 50-meter "Afios" garnered much attention to the CBI Yard in 2011 so far. Looking ahead to the future, there is a 53-meter project in the works and is the largest offering they are showcasing at the moment. 9.40-meters at the beam, 2.80-meters on the draft complete the normal tri-dimensional figures.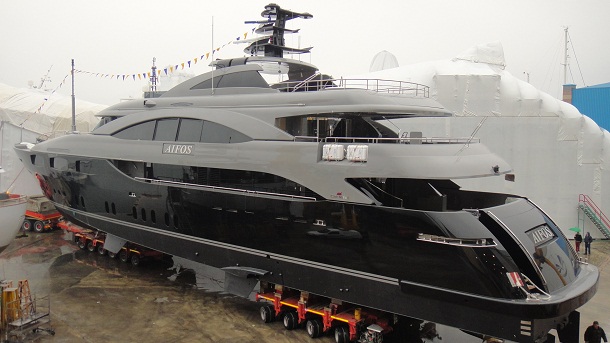 CBI Navi launches 50-meter "Afios" Built in steel and aluminum, this 50-meter displacement luxury yacht is the latest offering from CBI Navi. An overall beam of 9.00-meters compliment the light, modern and contemporary interior by Studio Vafiadis. The exterior is also by Studio Vafiadis with naval architecture by Hydro Tec. Her name is "Afios" and she was launched today at the CBI Navi yard in Viareggio. Dual MTU 16V 4000 M9 engines power Afios to an anticipated top speed of 22 knots. At 12 knots she should have a range in the region of 1,800 nautical miles. Cruise speed is about 20 knots for the Afios. There are 85,000 LT capacity fuel tanks onboard and also provisions for storage of 12,000 LT of fresh water. Her main tender is stored aft on the lower deck across the beam with a smaller rescue/crew tender on the bow. There is lots of seating on this 50-meter. On the sun deck, circular sun pad region surrounds the jacuzzi on the aft of that deck. There are twin seating areas amidships mirroring each other, al fresco dinning style. Throughout all the decks, alternative areas to relax and eat at. The 350 ton Hull CBN43 (her hull number in construction) is expected to be completed and handed over after satisfying sea trial requirements and other final works. For more information: CBI Navi srl Via Giannessi 55049 Viareggio Italy www.cbinavi.com ***