Bertram Yachts began their quest to build the finest sport fishing boats in 1960. Their first fiberglass model splashed 1961. For the next three decades, Bertram yachts have been one of the benchmarks of the sportfishing yacht market, in construction, design & performance. Richard (Dick) Bertram, a pioneer in offshore powerboat racing, was one of the innovators of the modern Deep V hull, along with a very respected naval architect of the era, Ray Hunt. The very first fiberglass Bertram hull was NOT a sportfishing boat. It was a race boat. It was the infamous 31' Glass Moppie. In 1998, Bertram Yacht joined the Ferretti Group, a conglomerate company in motoryacht manufacturing. Their combined technologies and processes have created new levels of luxury and pleasure in the sport fishing market. Bertram's utilize a structural closed cell foam hull structure for strength and redundancy. Each model is designed to meet the strict requirements of RINA, a higher yacht certification standard. The current Bertram models range from 36 feet to 67 feet.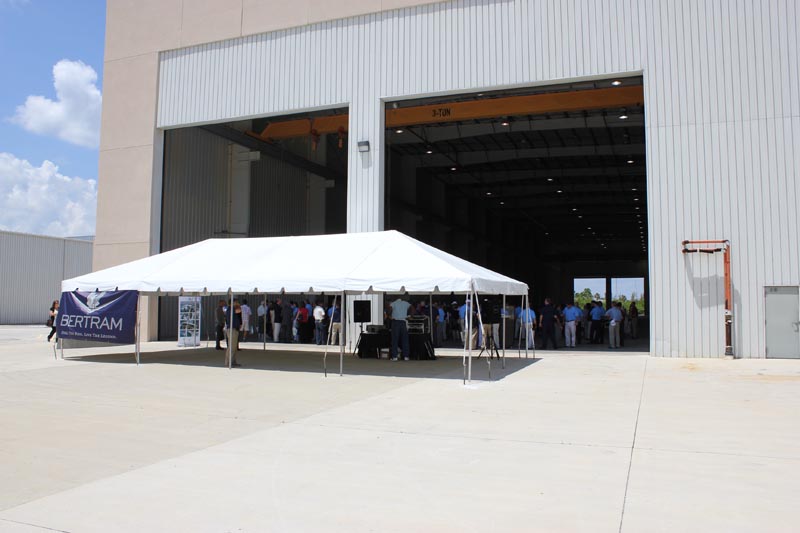 After looking at 30 different sites spanning Florida to the outer banks of the Carolinas, Bertram found the perfect place to start a new chapter. This massive facility was once home to Sea Ray and is located at 1230 Sea Ray Drive in Merritt Island. As of yesterday, a county official announced the new name of the street... Bertram Drive. This picture shows the "Bertram Camp" sorta speak, located in front of a space shuttle sized, 4-bay building large enough to accommodate all of Bertram's builds, including the B-80 sportfish.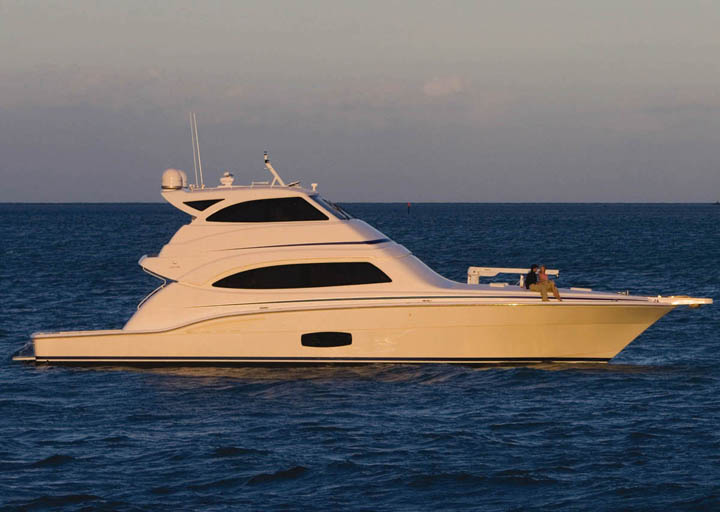 Bertram's new flagship, the 700 Enclosed Bridge, marries superb Euro-styling with a gutsy hull built to take you in supreme comfort where the seas run wild. While their boats have always been marvels of engineering, stoutly constructed, and styled with a crispness of line that has defined the marque over the years, Bertram reached the point where they decided it was time to kick it up a notch: not radical change for change's sake, but rather an evolution in styling, an evolution in form & function—thinking outside the box--to build the future Bertram, without altering the basic DNA of what had brought them this far.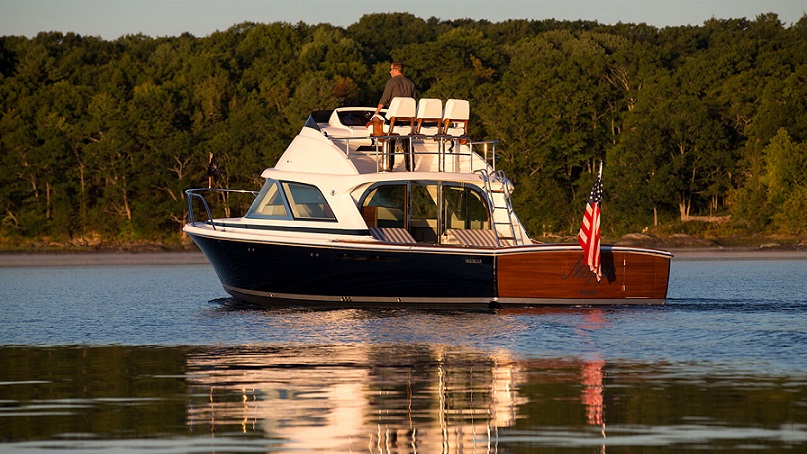 Earlier this year Bertram Yachts launched the first hull in the Bertram 35 line. It is the natural evolution to the Bertram 31 by providing a longer hull that is also wider giving guests roomier and more luxurious spaces to reside in. The company boasts that the Bertram 35 is 'unmistakably Bertram' and therefore should be a staple for the hardcore and loyal fans and customers of the company. Eitherway it is a great looking boat that uses all the modern and current tech to provide modern-day conveniences to offer a luxurious appeal.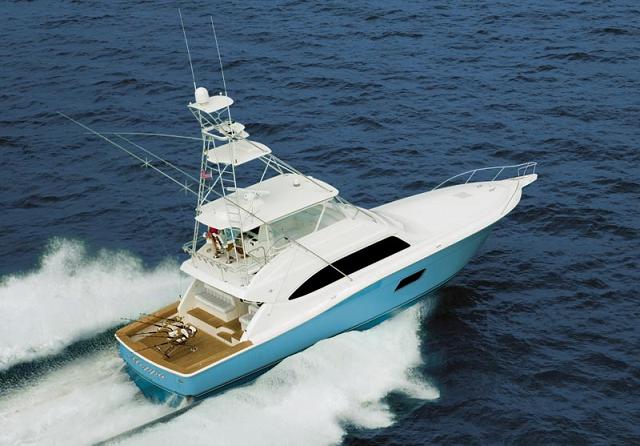 This new 64 Bertram, designed in collaboration with Studio Zuccon International Project, Ferretti Group's AYT (Advanced Yacht Technology) and Centro Stile Ferretti Group, has been created for its intended use and is claimed to outperform other sport-fishermen of similar size. It is equipped with CAT C-32 ACERT engines powered at 1925 hp each and is expected to top out at 40 knots.