Bering Yachts may best be described as a worldly trawler and traveler. Alexey Mikhaylov is the American founder of Bering Yachts, whose beginnings in shipbuilding started in Russia in his twenties when he and a partner in the shipbuilding business rebuilt an abandoned 136' crew ship. The intrigue and subsequent success of this rebuild and resale project left its mark. Alexey moved to North Carolina in the 1990s and established a successful company exporting to Russia and China. As his business grew, he began thinking of early retirement and began searching for a passagemaking trawler for world exploration. Alexey was impressed by a popular steel trawler because it was the safest material for world exploration. After extensive research and brand comparison, coupled with his reflections on the sense of accomplishment on his ship rebuild project in Russia, Alexey decided to embark on a second career – building affordable steel trawlers drawing on his shipbuilding partner in Russia and his experience from 10 years of successfully doing business in China. Bering Yachts is quietly filling an industry overlooked niche for a go anywhere, fear-knot boat ready to do battle with wind, waves or even reefs. And it's only 55' long!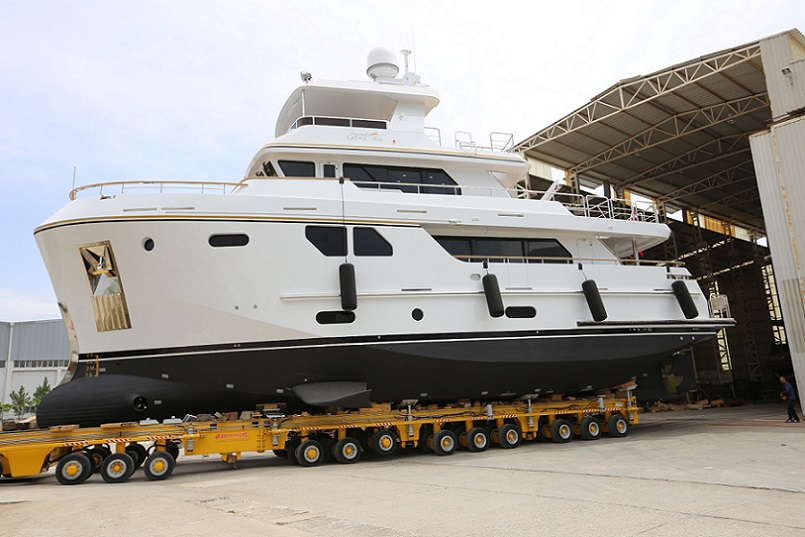 Bering Yachts recently launched the Bering 80 "Beyond Capricorn". Does the name sounds familiar? Maybe not, but "Veda" does. Veda was the name of this yacht when it launched about two years ago. Yes, this yacht just relaunched from a solid two-month refit program with a new name, color change and all. She goes from the dark grey/blue hull and accents at her original launch to more subtle and neutral colors as can be seen in the photos.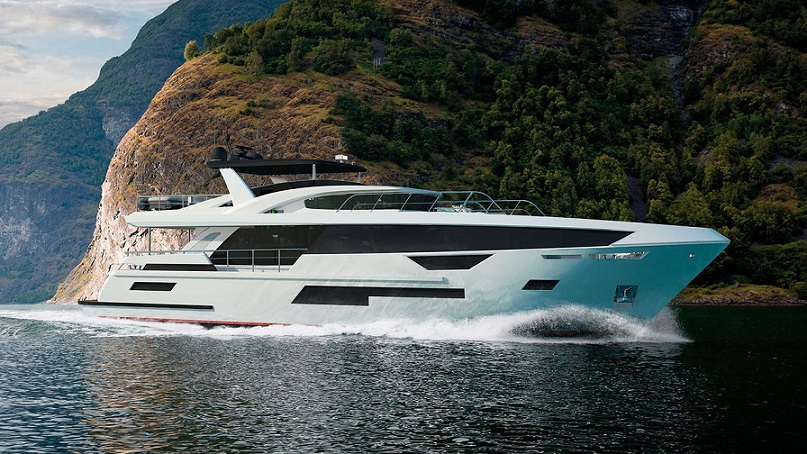 American yard Bering Yachts is taking the wraps off the latest yacht in their lineup. It is a 28-meter vessel that will become the company's flagship yacht. It is called the B92 and in terms of aesthetic, it is a distinct departure from the usual rugged explorer look that we have become accustomed to from this yard. The B92 features sportive styling on the exterior looking more like a planing flybridge yacht. Despite her looks, she cannot perform that way.
If you are going to be attending the Cannes Yachting Festival next month, you will have the opportunity to see a Bering 80! Bering Yachts is sending the Bering 80 "Veda" to the show. The Bering 80 is one of the heaviest yachts in her class with her tough steel hull construction. Fully loaded she takes close to 50,000 LT of fuel which ensures her expedition capabilities.