Baglietto Yachts represents 150 years of successful yacht construction, including sailboats and motoryachts. Founded in 1854 by Pietro Baglietto in Varazze, a village located near the Port of Genova, Baglietto quickly became an example within the naval community. During the late 19th century, Baglietto began building cargo boats, ferry boats and fishing boats, but the new age for Baglietto started just after the introduction of the internal-combustion engine at the end of 1800. They began construction of racing boats and pleasure boats, through which world speed records would be held for many years, proving the quality of Varazze shipyard. The high demand for military boats generated by the explosion of the two World Wars induced Baglietto to become more and more specialized in the construction of military boats. The military sector has always been an important business for Baglietto, but it's pleasure boat lines, such as Ischia, Elba, Capri, Maiorca, Minorca are still some of the most sold models in Italy. Baglietto Yacht group is comprised of two shipyards, one located in Varazze and the other in La Spezia. Baglietto shipyards specialize in aluminum and steel construction of luxury motor yachts, military boats, coast-guard patrol boats, fast ferries, work boats, commercial vessels, tugs, passenger crafts. Both shipyards have their own design departments (with Autocad system, microstation, other technical and calculating software) and systems allowing to haul, launch and build vessels from 18m up to 150m in length and 650 tons in weight. The facilities employ permanently over 50 people, while the specialized sub-contractors involved in shipbuilding are over 400. The shipyards of Varazze and La Spezia allow a significant exchange of experience to meet market requests: Varazze's experience in the construction of fast hulls and light alloy vessels joins the La Spezia's in the construction of large vessels and marine equipment, hence offering a high level of technical expertise and capability. Baglietto's production is divided as follows: Varazze's yard concentrates on fast motor yachts up to 40m, while the La Spezia's on fast ferries, military vessels and luxurious mega yachts over 40m. With 25.000 sq. meters (app. 20 acres) of yard space, 8,000 of which are covered and heated, refit and maintenance work at Baglietto can be carried out on any kind of vessel up to 65m, with a maximum beam of 12m. There are no height or draft restrictions. With the new 720 ton capacity travel lift up and running – one of the largest in the Mediterranean – virtually any vessel can be hoisted for repairs or refit. Vessels undergoing major maintenance or refit work are housed in expandable buildings, adjusted to suit their particular dimensions. Being climate controlled, and weatherproof, all aspects of exterior and interior work, including painting and teak decking can be undertaken in the best possible conditions.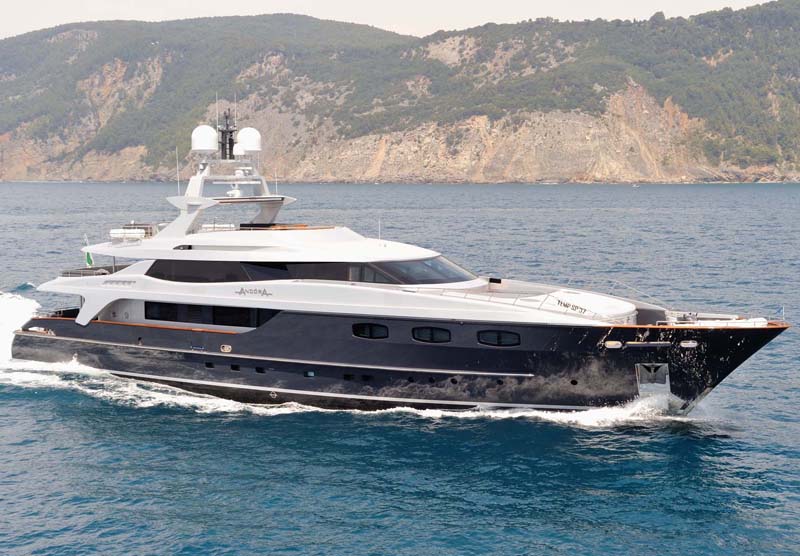 Italian fine art and design, long celebrated for its epitome of style – think glamorous, Rome – Venice– Da Vinci– Martini – Ferrari (of course; movable art ): Baglietto's latest launch of "yachting-art-deco", the 141' Baglietto 'Ancora', generates well-deserved "gasps," "oh-mys", and surprised "ah-haa-hs".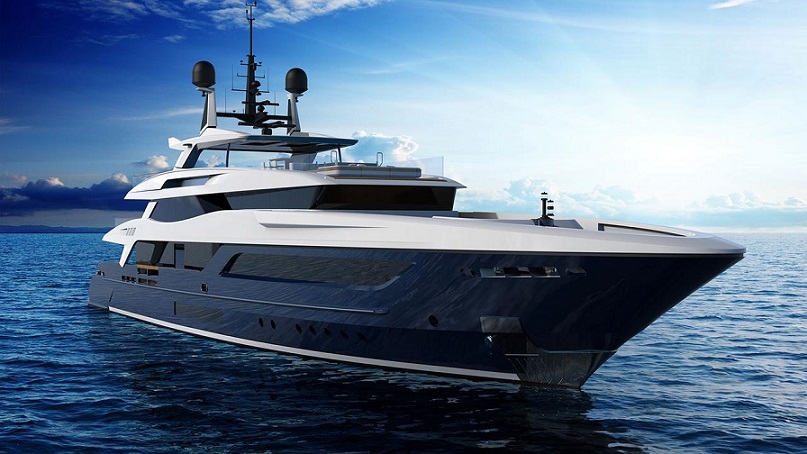 The 55-meter T-Line class superyacht being built under hull ID 10225 is progressing though construction at Baglietto's build facilities in Italy. Two familiar names have worked together on this project, Francesco Paszkowski on the exterior and Margherita Casprini on the interior. The exterior will feel and look familiar because Paskowski is the designer behind the T-Line of Baglietto. After being announced towards the end of 2017, construction is quickly moving apace. The vessel is being built for a European customer.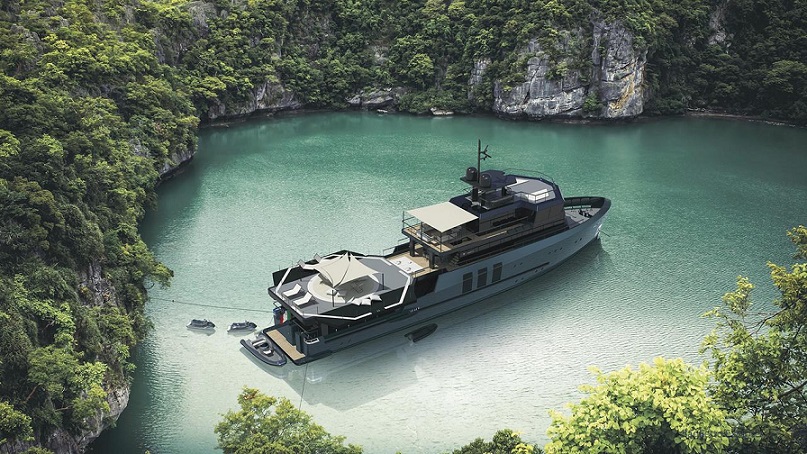 Italian yard Baglietto took the veil off two new concepts at the just concluded 2018 edition of the Monaco Yacht Show (MYS). The first concept is for a 43-meter Explorer yacht and the second is a much larger 63-meter vessel destined for the V-Line. The two yachts are very different in purpose and style. The Explorer is designed for long missions with emphasis on safety, seaworthiness and comfort.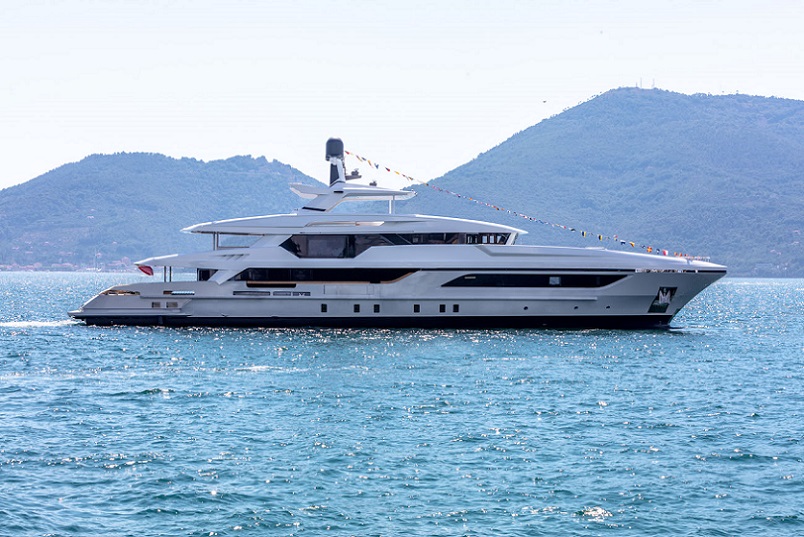 Baglietto has great news as they managed to sell the second T-Line yacht known as hull 10228 with the start of the Cannes Yachting Festival. "This sale is the results of heavy commercial effort on European and American markets we drove in the last months," states Alessandro Diomedi, Baglietto Sales Director. "It is a further demonstration of the good quality of the 48m displacement project, which has been developed on a very stable and efficient hull. This vessel perfectly combines ample inside volumes, great outdoor areas with an elegant but sporty line. This latest construction offers improved outdoor areas like the beach club, the perfect space for the owner to enjoy the sea with his family and friends, playing toys or spa on the water," he added.