Alloy Yachts are launched from the largest international superyacht builder in New Zealand. The company has been in business since 1984 and builds custom yachts ranging from 100 feet to 190 feet in length. Alloy Yachts is one of a small group of international yacht builders offering a wide variety of custom components that are manufactured in-house, specifically for their yachts. Aluminum is the material of choice, hence the name "Alloy" Yachts, which is located in Henderson, Auckland, New Zealand. Alloy has received worldwide recognition for the quality of their yachts. Its sailing yacht, Salperton, received an award for Best Sailing Yacht Interior from ShowBoats International. The 54 m sloop Tiara, launched in 2004, is one of the worlds largest sloops and the first sailing superyacht with helicopter access. Led by Managing Director Tony Hambrook, Alloy Yachts enjoys the confidence of leading naval architects, interior designers, project managers, captains and a growing worldwide community of repeat and new satisfied owners. Vessels built by Alloy Yachts enjoy an international reputation for reliable operation and world class quality. Alloy Yachts is very much a part of this heritage and many of its 240 employees are involved in boating in their spare time. Alloy Yachts staff have sailed over 500,000 sea miles. This cumulative experience means that their people understand yachts and have a passion for the yachting and sailing. Modern technologies are used by Alloy Yachts to keep clients in touch with their project between visits. This includes daily photographs from a fixed camera, digital images by e-mail, a live website with web cams and video conferencing. Alloy customers develop confidence in the yard during their first meeting and, as a result, often reduce their planned number of visits during construction. Because Alloy is in a different time zone from the Northern hemisphere, questions raised during yacht building are sent overnight to the designers and/or owner's representative and a reply is back in New Zealand ready to start work the next day with no lost time.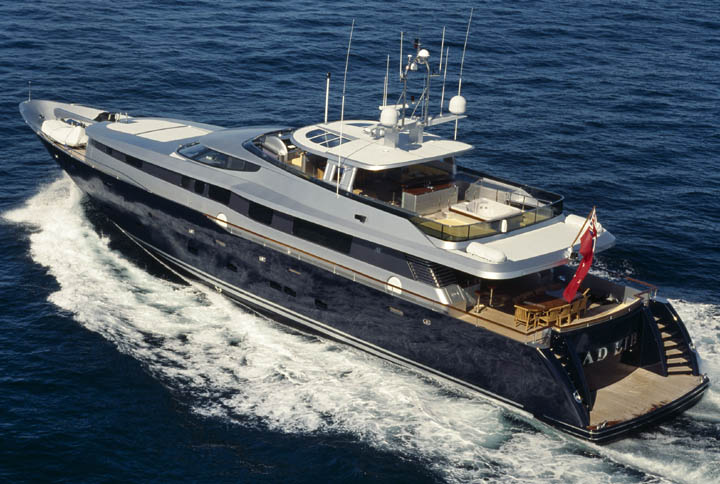 Ad Lib is a tri-deck 40m (131ft) motoryacht, designed by Dubois Naval Architects for Gary Lane, chairman of Alloy Yachts. She is the seventh motoryacht built by Alloy Yachts and the second Dubois-designed motoryacht for Gary Lane, following S.Q.N. which was launched in February 2003. Ad Lib is built to Lloyds classification and complies with The Large Yacht Code. She is flagged in the Cayman Islands.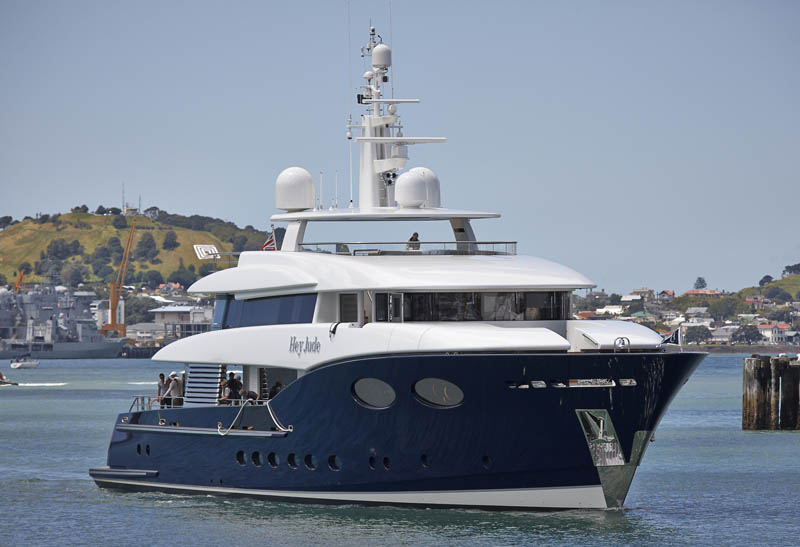 New Zealand builder of both motor and sailyachts Alloy Yachts recently launched their latest project. This 44-meter motoryacht is actually one of their more confidential projects in recent times. She has a design by Sam Sorgiovanni which represents the first time Alloy Yachts teamed with this design firm on the exterior. The interior is by Redman Whiteley Dixon (RWD).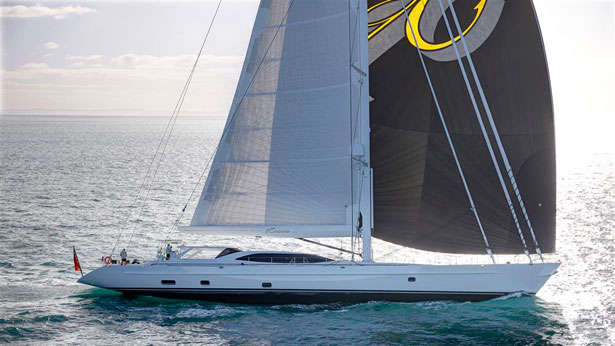 Alloy completes 43.90-meter sailing yacht "Encore" New Zealand yard Alloy Yachts has now completed the 43.90-meter sailing yacht "Encore" and has been delivered to her owners. The design is by Ed Dubois of Dubois Naval Architects. The 265-tonne yacht built under Alloy yard designation AY45, has a sailing rig done by Southern Spars. The mast is 54-meters tall supporting the rest of the sail equipment. The sails themselves are by Doyle.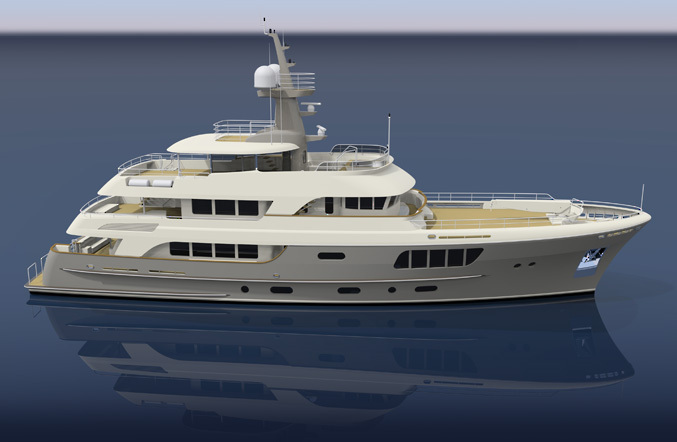 New Zealand yacht manufacturer Alloy Yachts recently launched a new yacht. She is hull AY44, the expedition-styled megayacht. Her name has also been revealed already as "Cary Ali". The expedition yacht takes design from Rene van der Velden and bears interior design by UK firm Redman Whiteley Dixon. AY44 -now Cary Ali- is 39.19-meters LOA, 36.03-meters LWL and at her widest point, 8.80-meters. Her fully-loaded maximum draft is 2.70-meters. Cary Ali has a steel hull and aluminium superstructure with Naval Architecture also by Rene van der Velden Design. Comparing her to the rendering is evident there were a few minor changes or additions made especially in the mast and the covered area of the forward sun deck.