The Pershing Yacht story began in 1981 with wooden boats built by 3 seagoing fanatics, each with considerable yacht building experience and a passion for fast cruising yachts. By 1985, the Pershing 45' was born, designed in collaboration with Fulvio De Simoni and met with instant success, due to its numerous innovations. By the early 1990's, Pershing had expanded to a worldwide yacht dealer network, with over 70% of their production going to the Far East and United States. In 1998, Pershing became part of the Ferretti Group and gained worldwide exposure through the intense marketing efforts of yachts by this conglomerate, which has resulted in an expansive range of sport yachts and ultimately large motor yachts, with an emphasis on speed and handling. In 2004, Pershing opened a new manufacturing headquarters in Mondolfo, Italy to adapt and implement the latest technologies and materials used in the construction of yachts.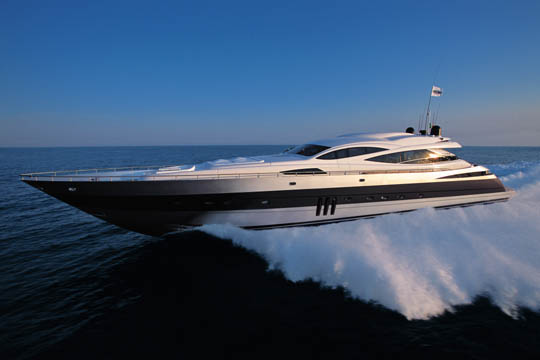 Pershing 115' Express CruiserA Sleek, Silver Streak... by Capt. Chuck Gnaegy Speed fanatics, racers, car makers and advertisers often gush breathlessly about their latest design prodigy, such as: "Ooooh! Looks like it's breaking the speed limit even when it's parked!" Now, in the yachting world, raise the curtain on the brand new Pershing 115, and softly repeat… "Even when it's at the dock!" This sleek, elegant race horse-graceful vessel, even at the maxi-yacht size of 115' could lay claim to that same boast. Yet this is about more than speed, which we'll explore in a moment. It's not made to compete with those go-fast fanatics which forever loom close to a rocket launch. This is about elegant Italian style, class plus performance, and a totally indulgent comfort realm where, day and night, it's always party time.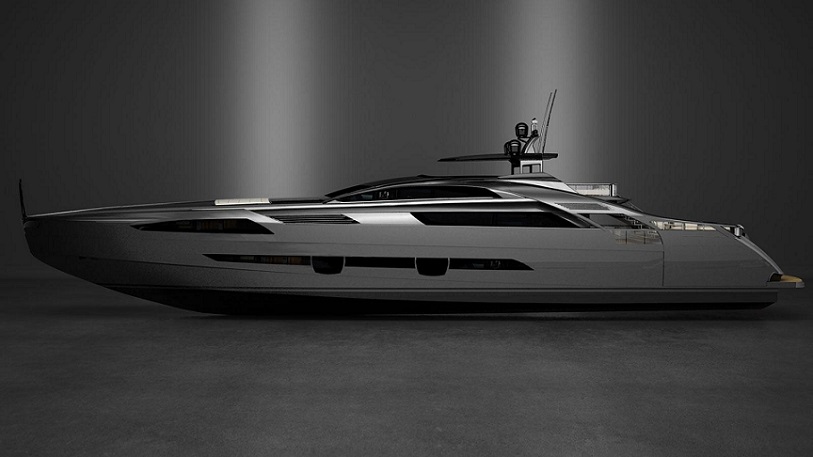 Exactly one year ago, Pershing announced a new design at the 2015 edition of the Monaco Yacht Show (MYS). It was simply called the Pershing 140. The 43-meter model has recently nabbed its first owner and is set to become the yard's largest build. It will push Pershing in a slightly different direction because the build of this craft is set to be in light alloy materials rather than composite.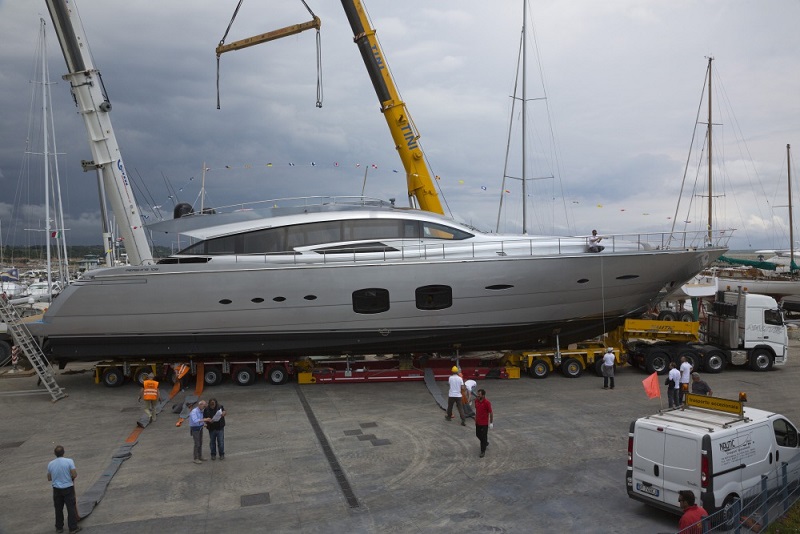 Italian manufacturer of performance luxury sport yachts Pershing recently launched the third hull in the Pershing 108 range. She is more of a custom build for her European owner and this is reflected particularly on the interior of the yacht. The interior has been designed with heavy input from the owner in conjunction with the in-house team at Pershing Yachts and Ferretti Group designers. The third hull comes finished in a grey colour.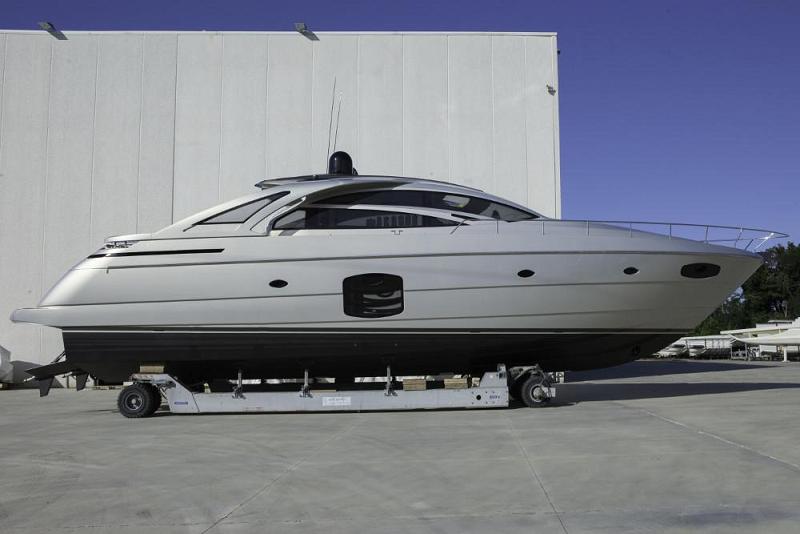 Pershing launches first Pershing 70-foot motoryacht Italian builder Pershing has rolled out the first hull of the Pershing 70-foot line. She is expected to make her debut just next month at the Cannes Yachting Festival from September 9th to the 14th. The yacht shows-off lines penned by Fulvio De Simoni in collaboration with Pershing. This 70-footer as you would expect, is a performance yacht. She is fitted with a pair of MTU 10V 2000 M94s. They are connected to dual surface drives that will then allow a full-throttled experience at 44-knots! The interior is good to provide accommodation for guests in three cabins, all ensuite! The large windows provided on each side in the midships are of the hull suggests the master suite would be there. The first 70-footer is being quickly prepared for her first close-up with the international public in Cannes next month. For more information: Pershing S.p.A, Via J.J Pershing 1/3, 61037 Mondolfo (PU), Italy. www.pershing-yacht.com ***