YES, an acronym for Yacht Escort Ships, Intl., is managed by it principals; Captain Stan Antrim and his wife, Mary Jane Antrim. YES is the only company to deliver fully classed yacht support vessels and shadow boats. Having conceived of the shadow boat conversion concept in 2003 for the owner of Lady Lola, Stan and Mary Jane are currently in the midst of completing deliveries on a number of new Yacht Escort Ships. Currently, the vessels undergoing refit and conversion are in Seattle, Washington. Vital to the integrity and quality of the YES product is the engineering expertise of the YES Engineer, Mr. Jeff Perry. Jeff is a licensed professional chief engineer and served as the Quality Assurance supervisor for Delta Marine in Seattle for the 2 years prior to joining Yacht Escort Ships. Perry's engineering acumen coupled with the unparalleled naval architecture support of Boris Kirilloff, provide clients with the counsel and support of a professional staff unmatched in marine knowledge and operational experience in the yachting industry.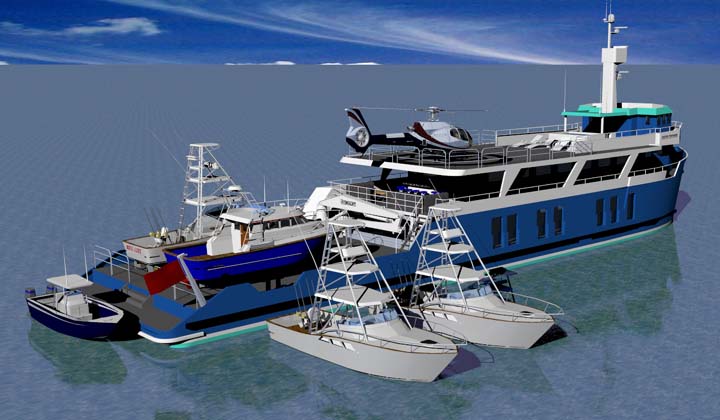 SAN DIEGO, CA – Ellsworth Marine Inc. will launch the first-ever floating yacht club for Members Only early next summer. Ellsworth Marine has purchased the 156 foot motor vessel "Shelikof" as the first step in the company's plan to launch this unprecedented venture combining the luxury amenities of a yacht club, the exclusivity of a private yacht, combined with the extensive capabilities of a mothership.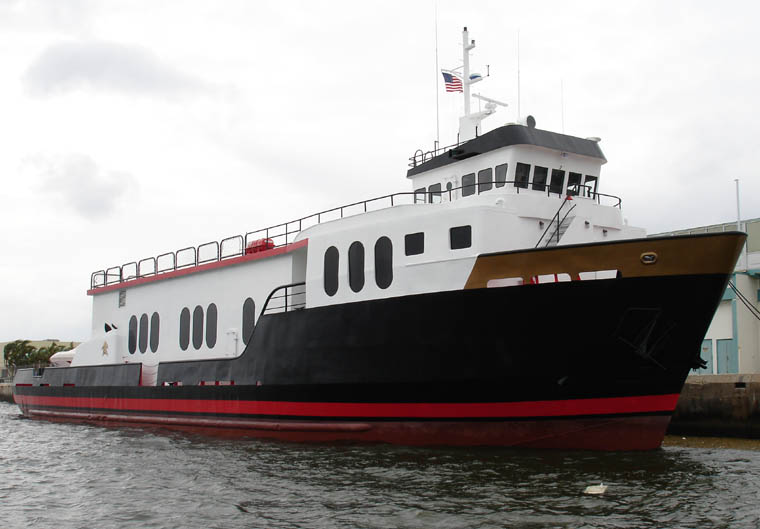 Shadow Marine's "Paladin" A Mind-Bender of a Tender Following an impressive introduction at the 2005 Ft. Lauderdale International Boat Show, I caught YachtForums member Stan Antrim, the managing director of Shadow Marine, taking pictures of his star attraction as it glided passed by the docks of the 17th Street Marriot. Although we had previously met, he didn't recognize me in incognito… sporting a baseball cap in the hi-speed direction and the geek-glasses that only the mirror has seen. While he was in the process of snapping a shot, I took the opportunity to sneak up behind him and rattle his cage, exclaiming... "isn't that boat ugly?" Without so much as a pause, or lowering the camera from his eye, he replied, "I think it's the most beautiful boat in the world". That remark effectively sums up Stan's character. A man who views challenges as opportunities, has a great passion for our industry and is proudly carving a well-earned niche in the same.