San Lorenzo Yachts manufacture a large range and variety of motor yachts, spanning into super yachts. They are constructed in Viareggio, Italy, a Mecca for yacht building. Cantieri Navale San Lorenzo has built a reputation among top Italian yacht builders for excellent craftsmanship. Currently, San Lorenzo yachts are constructed of fiberglass, with most of their offerings being semi-displacement hulls. San Lorenzo yachts are semi-custom with a variety of options available. In 2004, Massimo Perotti, previously with Benetti/Azimut, took over the San Lorenzo brand, together with Roberto Zambrini, another top level executive in the yachting industry. They bought San Lorenzo from Giovanni Lannetti, the man responsible for its history. In 2005, Marco Viti joined San Lorenzo, who had previously been with Uniesse and Baglietto. Under the guidance of these men, highly experienced in yacht building and branding, they intend to take San Lorenzo to a higher level. San Lorenzo will be expanding its current operation in Ameglia, and will be returning after 40 years to build boats in the heart of the Italian yachting center: Viareggio. This will mean significant growth in the yard's production potential and increase their capabilities to build large semi-displacement yachts in composite, as well as aluminum and steel. Construction is planned for planing and semi-displacement hulls up to 50 meters. The new motoryachts from San Lorenzo will include the current models ranging from 82' to 108', as well as the restyling of the 88'. The debut of a completely 62' yacht, a brand building boat, as well as a newly restyled 72' are in San Lorenzo's plans.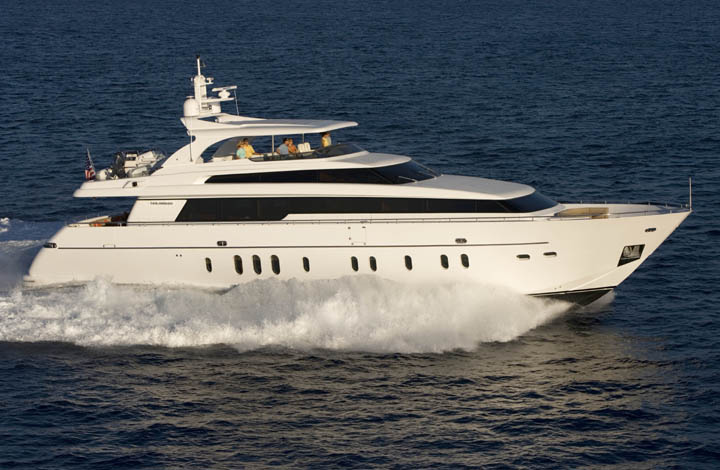 Viking has long been revered among the world's premium sportfish builders. Its burgeoning custom yacht arm, SanLorenzo, based in Italy, has remained in relative obscurity in the U.S. market. Yet today, more yachtsmen are beginning to notice that Viking also represents luxury motor yachts, bearing the name SanLorenzo. Its new 88' is bound to open a number of eyes to the Viking Motoryacht introduction, as it did during the recent January Viking Exposition. As a preview to the Miami International Boat Show, a bevy of veteran and brand new Vikings were exhibited at its secondary headquarters in Riviera Beach, Florida, which attracted hundreds of viewers. Berthed at a most pretentious viewpoint – Dock #1 – the classic style of its SanLorenzo 88 also captured the attention of yachtsmen and women who might normally expect a Viking show focused exclusively on sportfishing.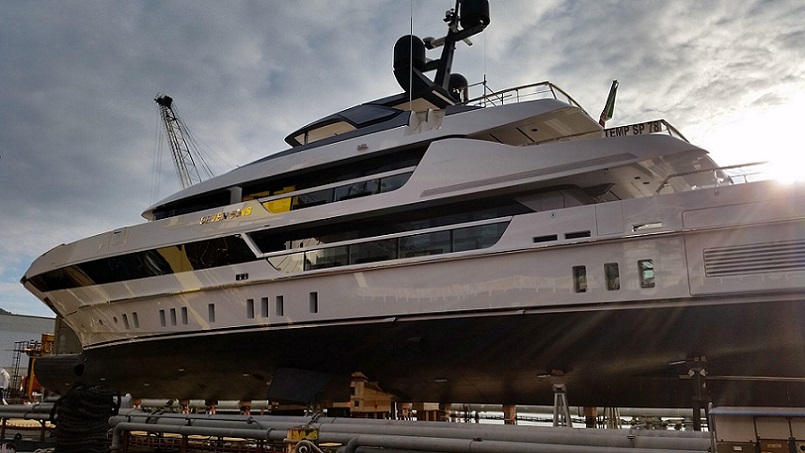 The first unit in the 52 Steel series is out of the shed at SanLorenzo being prepared to be splashed in a few weeks. Besides being the first hull in the new series, she is also the new "Seven Sins". This yacht will also be the first yacht to be launched from new SanLorenzo facilities in La Spezia. The 52-meter Steel is the continued evolution of the general STEEL line that has been popular with the 46-meter variant. The yacht's Officina Italiana Design exterior is finished with a cream coloured hull and accented with black. Three internal decks will be available to the owner and guests along with an expansive sun deck. If she is going to be in the charter business much like the previous yacht of the same name, the decks will be purposefully oriented to facilitate this service.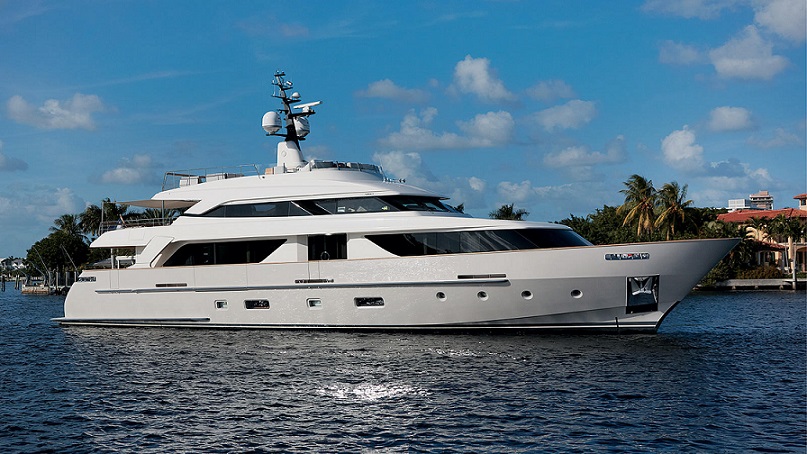 Repeat customers of the SanLorenzo yard have take delivery of their latest yacht. The Scottish owner previously had a SD92 model from the Italian yard and now has possession of the SD112 "Kathleen", clearly stepping up. The new yacht is also the first one to feature an interior from Studio Citterio Veil. Near 24,000 LT capacity tanks allow the pair of MTU diesels onboard to run at a top speed of 17-knots with respectable range for a vessel of this size.
Italian yacht manufacturer SanLorenzo has a SL78-foot model under construction that was recently sold to a customer in the Asian region. Once delivered to them in May of 2017, it will head to Asia where the owner plans to utilize her. The new SL78 model is expected to be shown at the upcoming Cannes Yachting Festival, which is expected to start next week. Showcasing at the popular Cannes Festival is in the hopes of drumming up sales for the new model.