Monnickendam, the home of Hakvoort Shipyard, owes its name to the monks who built a dam there back in the 12th century. Granted city rights in 1355 and a prominent port in the 1600s, winding cobblestone streets keep the maritime memories alive. Entrepreneurs such as Albert Hakvoort have played their role too. In 1919, he purchased a shipyard that had launched its first vessel way back in 1780. Albert then went on to lay down the firm foundations of a thriving business that would eventually put the name of Monnickendam back on the world maritime map. Hakvoort Yachts starting out building fishing boats, moving into the yacht building niche as the demand for pleasure sailing grew. The yard has remained in family hands throughout the decades, passing down from father to son several times. Moreover, entire families of craftsmen have also worked at Hakvoort for generations, helping create an atmosphere of personal involvement in company and community alike. The inherent quality of yachts such as Lady Duvera and Lady Marina have helped make Hakvoort Yachts one of the world's leading yards. For many owners, the personal approach they encountered when building their yacht in tiny Monnickendam also remains an abiding memory. The result of all this dedication is the recognition Hakvoort has received from the International Super Yacht Society and various yachting magazines. Since 1994, they have nominated nine Hakvoort yachts for awards, and six of them have won in their class: Lady Marina (1994), Freesia (1998), Spada (1999), Saga (2002) and Tigre D'Or (2005) and Perle Bleue (2007). Hakvoort is situated in the historic and beautiful village of Monnickendam. Located on the shores of the IJsselmeer lake about 8 miles north of Amsterdam, we are a mere 15 miles away from Schiphol International Airport. Their facilities include two enclosed and temperature-controlled docking and construction halls. There is also a metal workshop, a dedicated office complex and a large quayside operation. Around ninety highly experienced staff work at Hakvoort, supporting the building of your yacht from design conception to launch. Unlimited Interiors, Hakvoort's own joinery workshops, with a total area of 2500 square meters, is located in the town of Purmerend, just a few minutes north of Monnickendam. Here, some 30 carpenters are dedicated to creating megayacht interiors.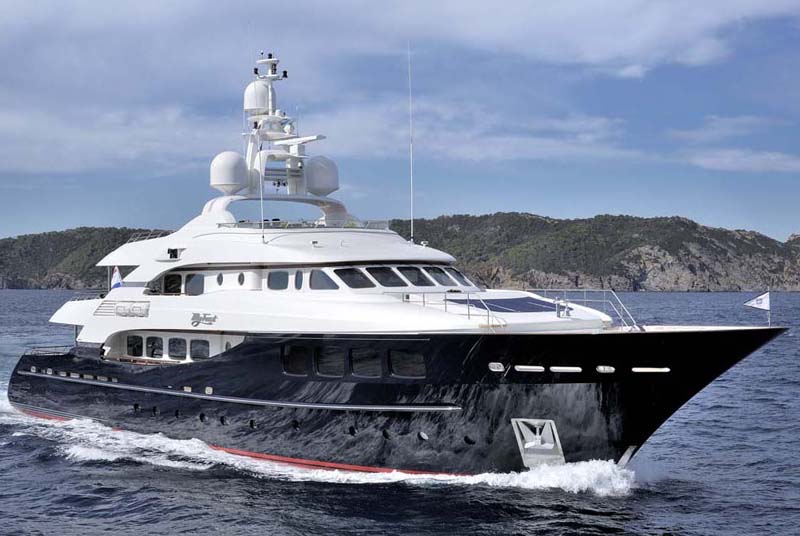 Stylish. Sleek. With touches of past glories, an exciting new design by a highly respected builder. This voguish new jewel for the chartering trade; Hakvoort's up-to-the-minute "My Trust" is the first Dutch motoryacht built according to new guidelines for Commercial Cruising Vessels, as well as Lloyds and MCA specifications.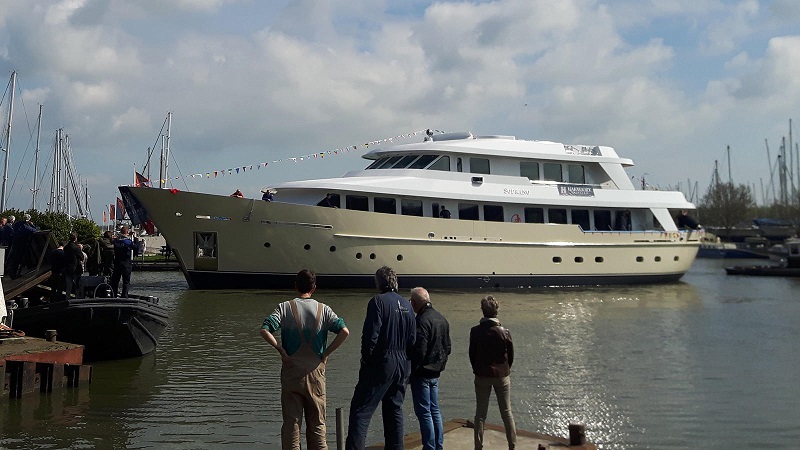 The latest yacht from Dutch yard Hakvoort was recently launched. On April 7th the 38-meter "Soprano" slipped into the water at the yard's Monnickendam facilities. The yacht is finished in a cream 'moondust' coloured hull just as renderings from a few years ago suggested. The design is by Diana Yacht Design and has many traditional and classic cues that can be seen in other similarly designed yachts like "Pamela V" and "Heliad II" for example.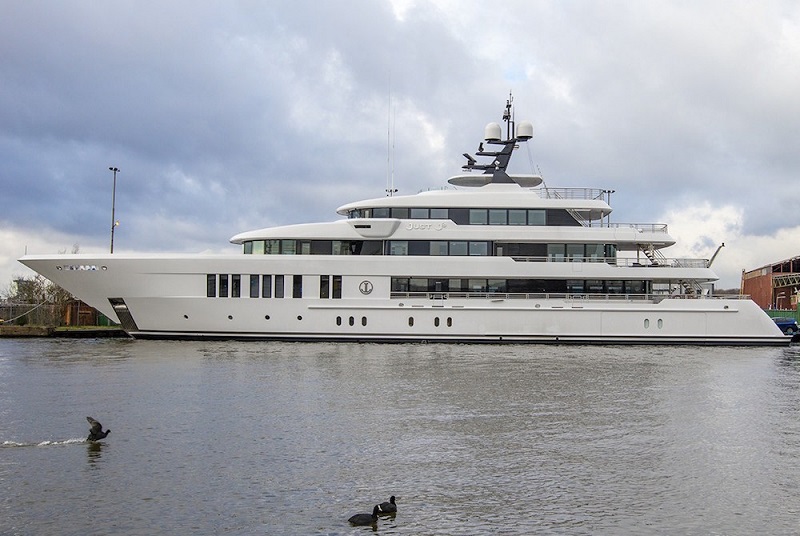 Dutch yard Hakvoort recently delivered its largest superayacht to date, the 61-meter "Just J's". Diana Yacht Design (DYD) was responsible for the Naval Architecture. Sinot Yacht Design was responsible for the exterior and interior design. She was built under the project name 'Golden Age' and as hull YN248. Construction was in both steel and aluminum and she sits on four internal decks above the waterline with an open sundeck.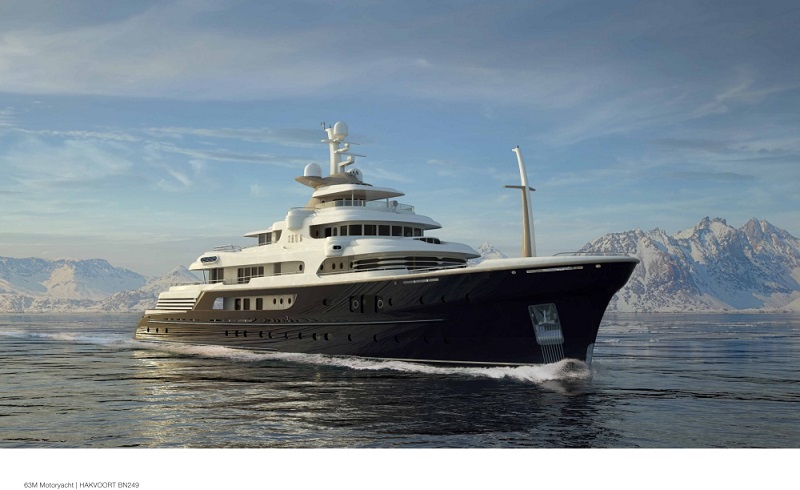 This superyacht will become the largest build to-date for Dutch yacht builder Hakvoort. They are more known for building motoryachts, particularly in aluminium, on a much smaller scale. The 63-meter superyacht currently known as Project 'Zeus' is now ranked right at the top of their ladder, in terms of largest in their build portfolio. The yacht is currently under construction with the hull largely completed and soon ready for superstructure to be mated. Build number 249 will be powered by dual CAT 3512C's to a contracted top speed of 15-knots. Longer range cruising speed is set at 12.5-knots.